Urban Lounge with table
€2055
Available on backorder
Description
Specifications
Sustainability
Urban Lounge in an expanded variant; with the added table crafted in solid walnut which elevates the lounge experience to a new level of comfort and functionality.
When sitting in Urban Lounge, the posture is more upright than your standard armchair. Urban Lounge thereby unites relaxation and activity – a favourite both for working with your legs up or reading the newspaper.
Urban Lounge is at once flowing and timeless and will remain eternally relevant and comfortable as it has been designed to have an organic and harmonic presence with reference to the sculptural shapes of the 60ies.
The base is available in three different variations; Hidden rotating base, still and with wheels.
Design: Anne Linde
Material: Metal, molded foam, wool mix, walnut wood
Dimensions: H 73,3 x W 84 x D 68,7 cm

Urban Lounge will therefore remain a favourite, even if your style changes. Urban Lounge has been designed and constructed to last. The chair is upholstered with a highly durable wool-mix.

Urban Lounge is a piece of furniture that resists the fast-paced consumer culture of today and can instead easily be passed down generations in the family, as the design is timeless and usable across multiple spaces.

Great design is timeless, and the sculptural form will remain aesthetically relevant.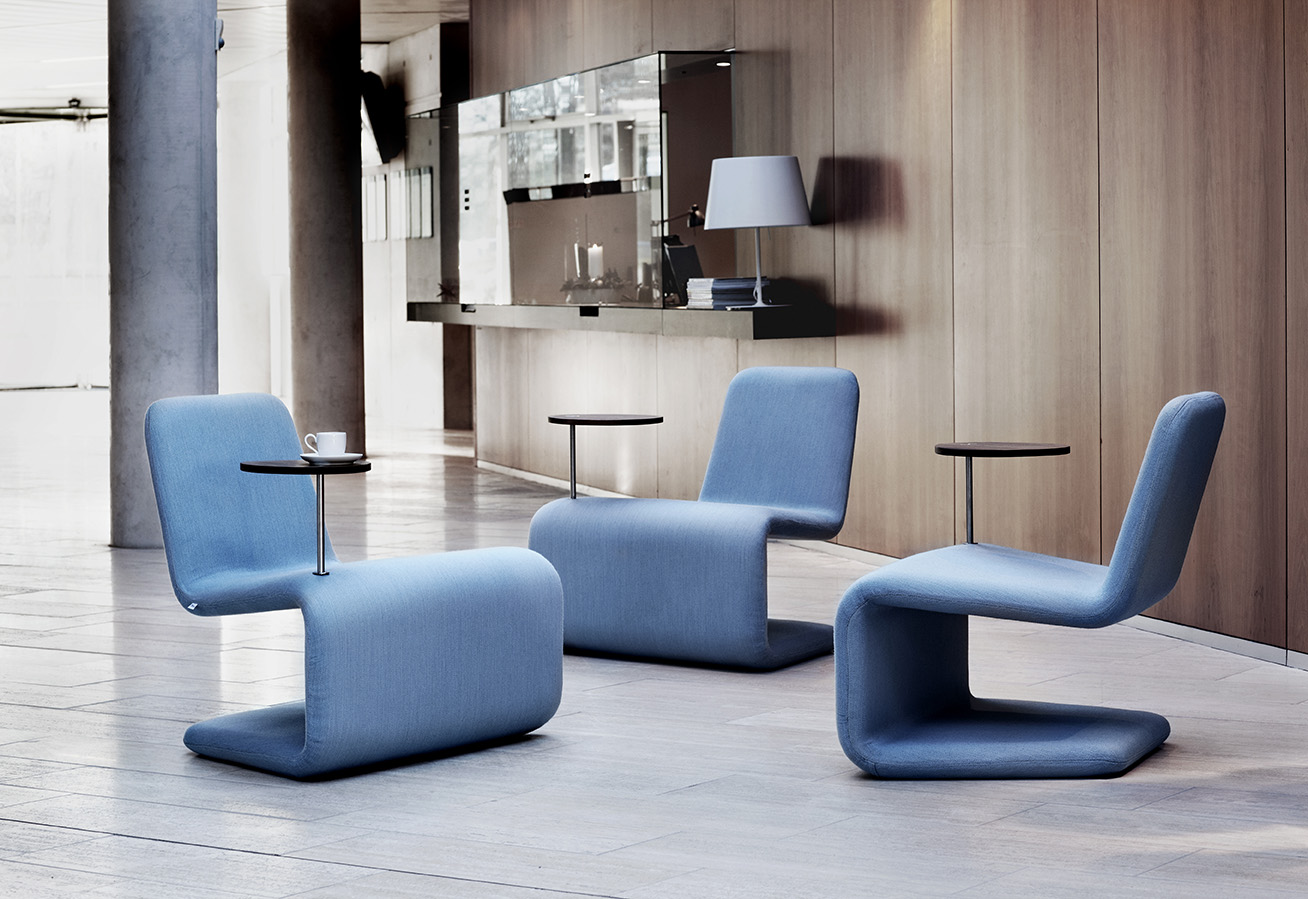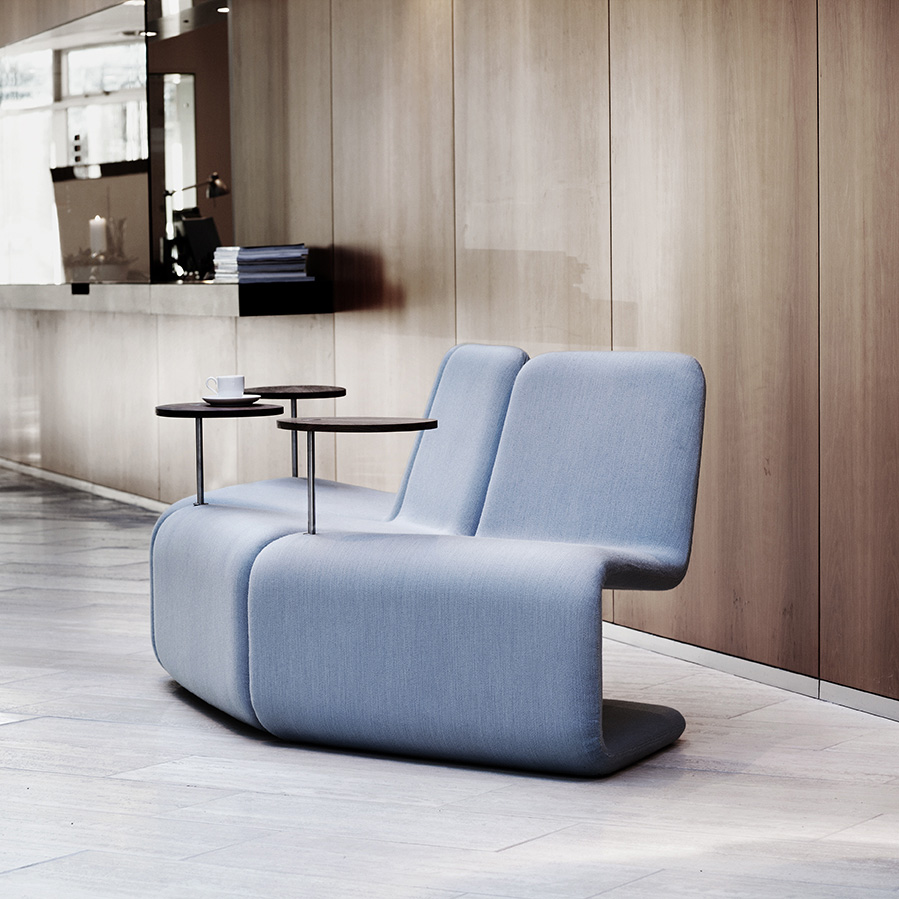 The walnut wood is warm and tactile; a natural surface that, despite the polished finish, ads an irregular element to the chair. At once a contrast to and an extension of the lines that make this chair stand out.

The 60ies was a time of disruption with the traditional art-genres. In turn, a rebellious expression without the conventional limitations was embraced. In a similar manner Anne Linde was founded with a desire to challenge and re-interpret the Danish design tradition; Urban Lounge drawing its inspiration from the shapes of the 60ies is only a fitting reference – at once soft and sculptural while remaining minimal and timeless.

The silhouette of Urban Lounge consists of a single unbroken line, and the soft and rounded shapes are peaceful and allow the energies to flow so the creative thoughts can too.
Explore the possibilities
With the added table, Urban Lounge becomes its own destination. Even when freestanding in a bigger space, Urban Lounge with table contains all the essentials of a fulfilling work-session, hours of contemplation or comfortable pastime.

Urban Lounge has been designed as a waiting-chair, the perfect way to welcome someone to your waiting room. But the comfort also makes Urban Lounge a perfect contender for the home. This lounge chair is more active than the conventionally soft armchair. The sitting posture is ergonomic and lightly upright, protecting the body while leaving plenty of space to pull your legs up or invite a child up for a cozy story time.

Urban Lounge is crafted with molded foam around a core of metal and upholstered in a durable wool-mix.
The metallic core is not rigid – instead it allows for a comfortable light rocking, a sensation that makes sitting in Urban Lounge a very satisfying experience.
Use Urban Lounge as a centerpiece in your active life where both children and adults benefit from comfort that is not snooze-inducing.