Organic and sculptural designs made from metal
Anne Linde was founded in 2004 and has from the beginning worked towards creating a new Danish design tradition.
Anne designs to create creative solutions that pushes the boundaries of conventional furniture pieces. The metal acts as the core of her design – a material that allows the lines to flow without sacrificing functionality.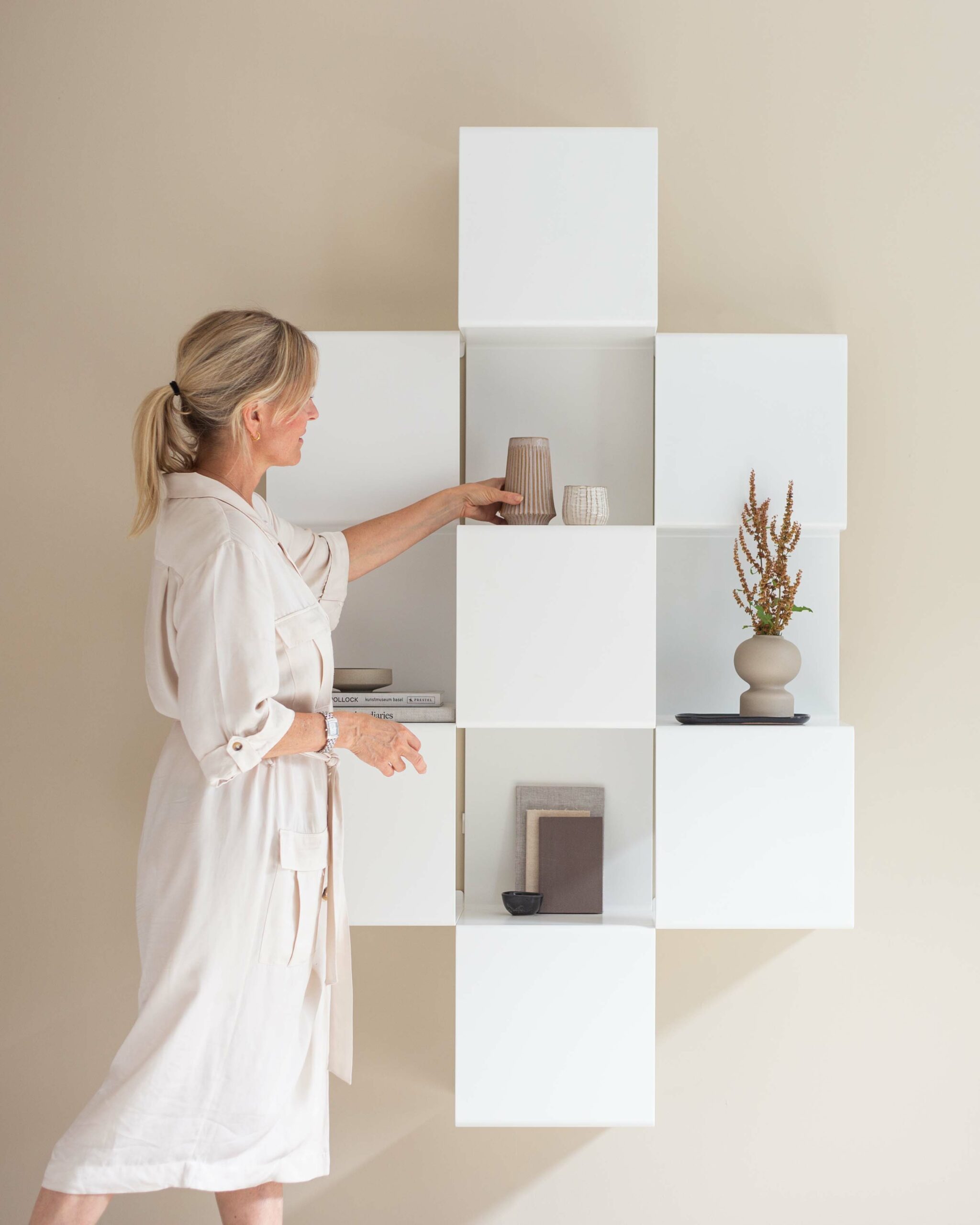 Anne started designing in Denmark after having finished a bachelor in England: "The other professionals in the business came with the full master program in either design and architecture from The Royal Danish Academy of Fine Arts, and in this context my background was considered a big nothing. But it has also given me freedom; England does not have the same design traditions as Denmark, so I have been able to assess the Danish design tradition from the outside.
I design without the stereotypes breathing down my neck – more cosmopolitical."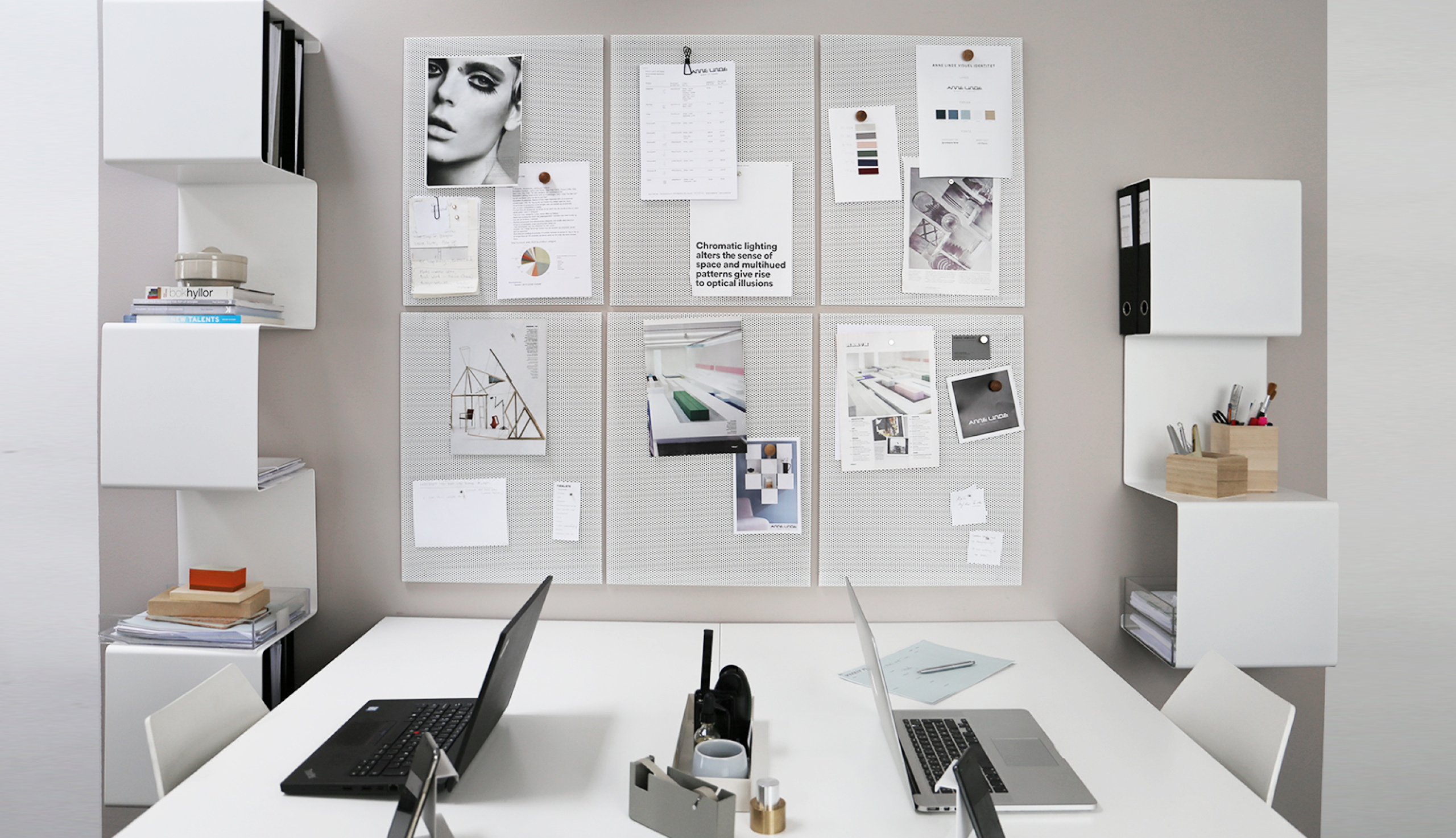 A love for
timeless metal
To come from lines on paper to a finished product that will last, requires a material that is both beautiful, functional and structurally sound. And even though shelves back when Anne started were all made in wood, the choice fell on metal.
"Metal gives you freedom. I love its elegant expression and that it can be formed, bent and cast in infinite ways. It is a timeless, living and strong material. The organic and sculptural aspects of my design add some softness to the metal that allows it to fit into a multitude of spaces."
Whether it is because Anne came with a different perspective or used metal long before the Danish homes were ready to adapt it as an acceptable material is unknown, but when Anne Linde designs were about to make it into the world, she was hit with a good ol' "who do you think you are"-attitude from the really big companies. They were interested in buying her designs, but only at a price that did not even cover one month of rent.
"Then I thought: oh well, might as well do it myself then. Let's talk to some manufacturers and have some samples made."
"The first design, Ledge:able, sort of dumped into my head and honestly it only took a couple of minutes to draw – the lines felt natural to me."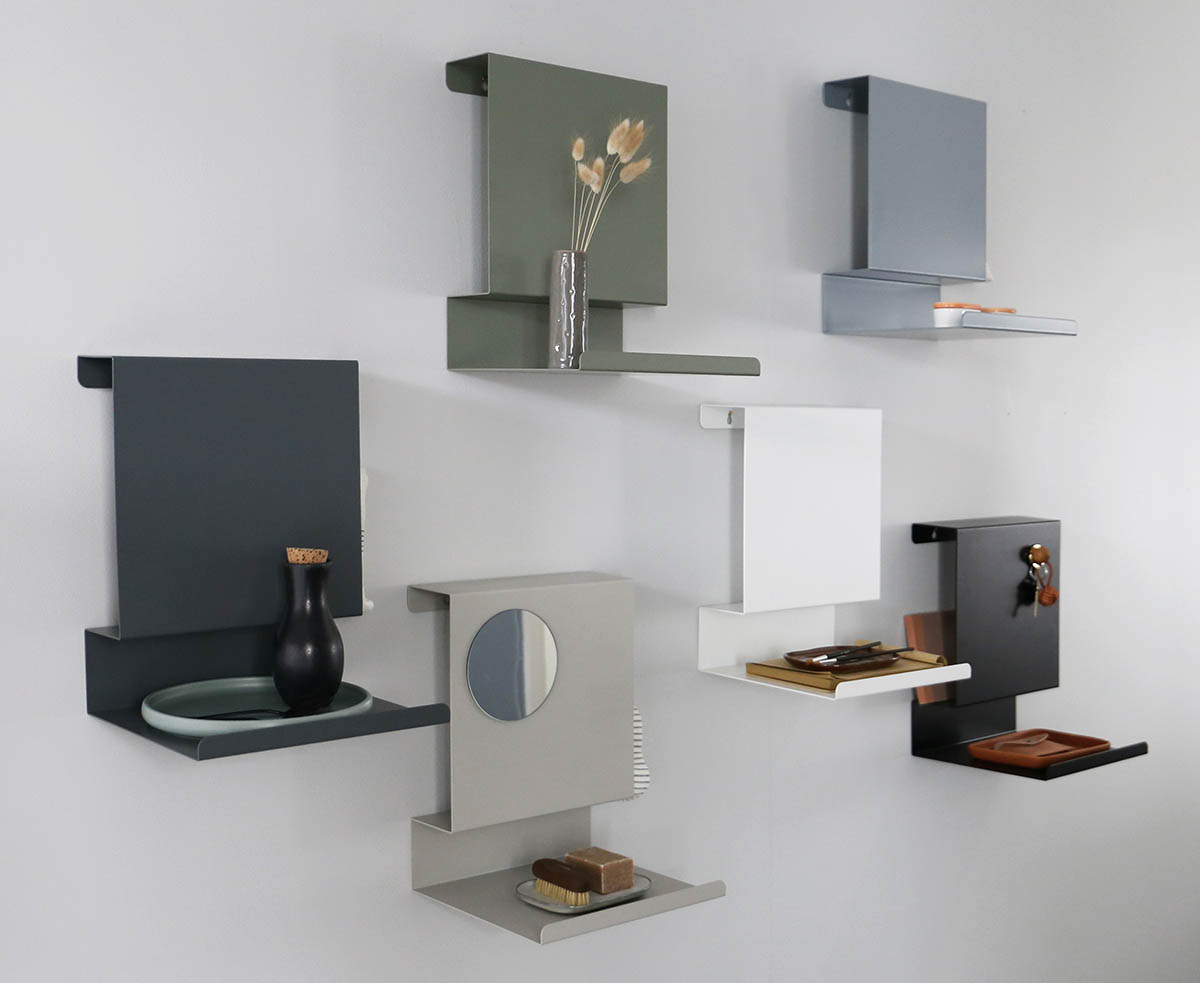 "The ultimate shelf has to me now been designed, so now I am free to explore" Anne explains. "Desk is for instance an exploration of the empty space between two shelves. How do you make a functional desk that is also beautiful? How do you connect and continue the lines? And this is where the metal gives me the freedom to actualize those lines."
This freedom is not only part of Anne's process, but reaches into the rooms in which her products are used: "Many of the pieces fit into even the smallest of spaces but can equally be expanded and unfolded in bigger spaces as well."
And even though you rarely ask about age, Anne is not afraid to tell that he first design is 15 years old and that the iconic Showcase is from the beginning of this century – because no one can tell when looking at the pieces.
"I see no need to try and keep up with trends – the designs wiggle their way around this. Suddenly a shift happened and now everyone wants to design pieces that last. But the Anne Linde collection has always done just that."
The products from Anne Linde are timeless exploration and creative freedom – now and in the future.