Big:ledge
€ 120.00
Description
Specifications
Sustainability
Follow the simple lines and the clean contour of Big:ledge and create storage fit for any space. The light look and the powder coated aluminum make Big:ledge a lasting companion; always ready to become part of a new creative context, across styles and settings. The merging of art and functionality that the design represents, pushes the boundaries of what storage can do, and the usage of Big:ledge is still up for interpretation and continuous exploration – what's your take?
Design: Anne Linde
Color: White, black
Material: Powdercoated aluminum
Dimensions: H 330 x W 345 x D 210 mm
Weight: 3,5 kg
Big:ledge has been crafted from one singular sheet of powder coated aluminum which is a lasting and durable material.
Big:ledge can therefore last many years, even in high-traffic areas, without showing signs of the times passed. If your needs change in the future, Big:ledge can be re-coated in a different color, making it a candidate to keep up with your creative desires, whatever they might be.

Big:ledge can furthermore be fully recycled. The pure aluminum looses almost no value in the recycling process, and Big:ledge can therefore be recycled again and again – for the future of the planet.

Put differently, Big:ledge is, like the other shelves from Anne Linde's collection, a visionary design, made for the future through durability, last-ability and iconic timeless lines.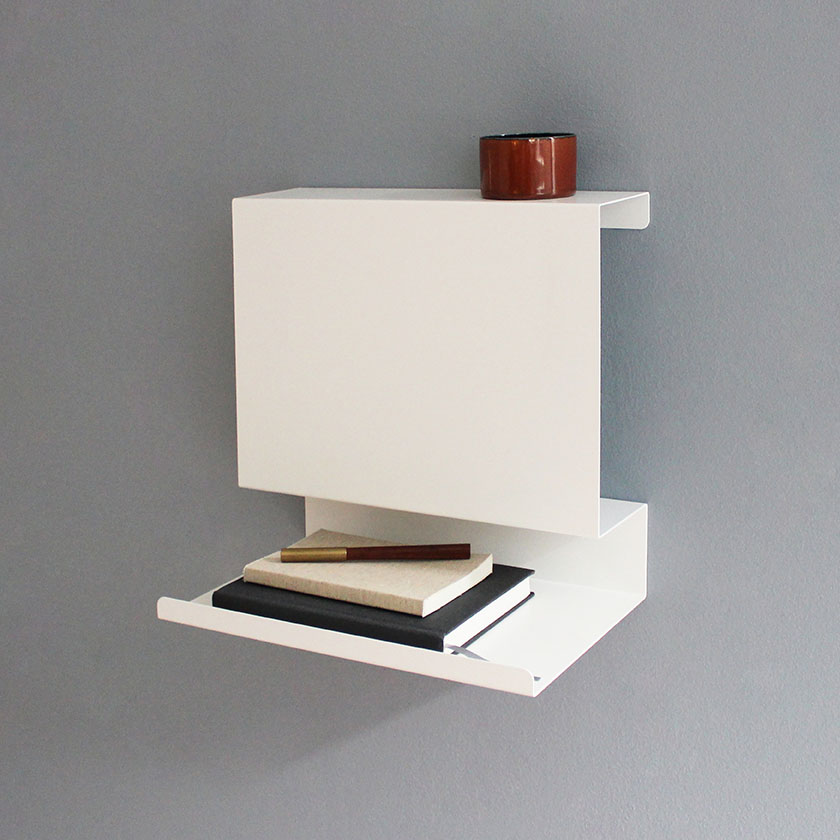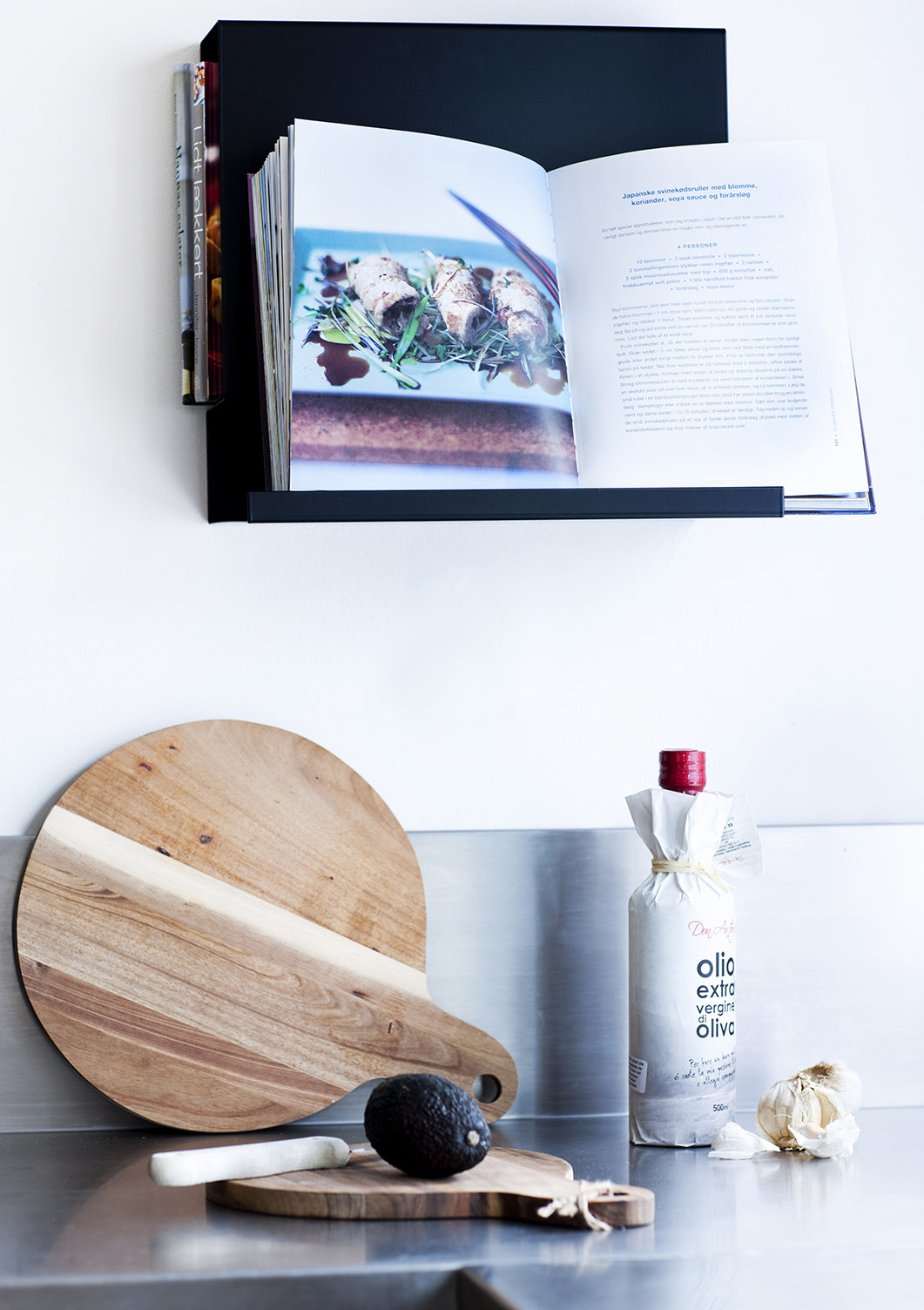 The big brother of Ledge:able
Big:ledge is the big brother of Ledge:able – with added dimension for when the smaller shelves just won't cut it.
The simple shape makes it possible to hide some objects and displaying others – while still keeping everything right where you need it. The unique contour has been created from one singular sheet of aluminum, making the suspension invisible and avoiding ugly welding.

The language of the form is sculptural and timeless; a fusion of function and art that dissolves the usual constraints of conventional storage and organization. The design allows Big:ledge to be included as a showpiece in a minimalist home as well as a workhorse in a maximalist dwelling – and any space in between.

Have fun with the opportunities and push the boundaries of what storage, organization and exhibition can be.
Explore the possibilities
Let Big:ledge add storage and organization to any room.
Add a mirror and use it in the hallway or by the entrance for all the necessities and a last check before leaving home. Hang it by the desk for your essentials or use it to create a command center for the family. Use it in the kitchen for your most inspiring cookbooks and priced mugs, or in the living room for artbooks and your latest quirky décor-find.
With Big:ledge you are guaranteed an artful and different, yet simple and light, look. The iconic lines can match almost any style and contribute to a creative expression.

Big:ledge can be customized with the accessories from Anne Linde. Add a mat of cork or leather, or add Hang:able between two shelves to utilize the space in between them. Use Hook and Hoop to expand the possibilities and create a solution tailored to your needs.