Ledge Shelf
€75
Description
Specifications
Sustainability
Ledge, a simple shelf with the same qualities as the rest of the collection, in which form and function are fused into an almost sculptural expression that makes the shelf suitable for multiple spaces. Either as a solo-piece or in combination with other elements. And the possible combinations for Ledge are almost infinite; combine with other Ledge shelves, or put it together with Showcase #0, Sheet and any of the other iconic shelves. Or leave Ledge to float in its own elegance.
Bend from one continuous sheet of powder coated and magnetic steel without any visible welding or suspension points.
Ledge is timeless in both material and form and will easily become a new favorite; always ready to be included in a new context.
Design: Anne Linde
Color: White, anthracite
Material: Powder coated steel
Dimensions: H 50 x W 450 x D 120 mm
Weight: 1,5 kg
Ledge has been molded from powder coated steel which is a recyclable material. This means that Ledge can circulate again once the shelf is worn out – just by making sure it is recycled.

The surface as well as the structure are durable and resist wear and tear. Ledge is easily cleaned with a damp cloth and can therefore, like the rest of the collection, be used for many many years to come. The shelf and its use can be interpreted and re-interpreted as your wants and needs change and expand. Ledge is sustainability through durability – durability of both design and material.
So much so that we are not afraid to bet that Ledge will become one of your favorites. And not just now, but in the future.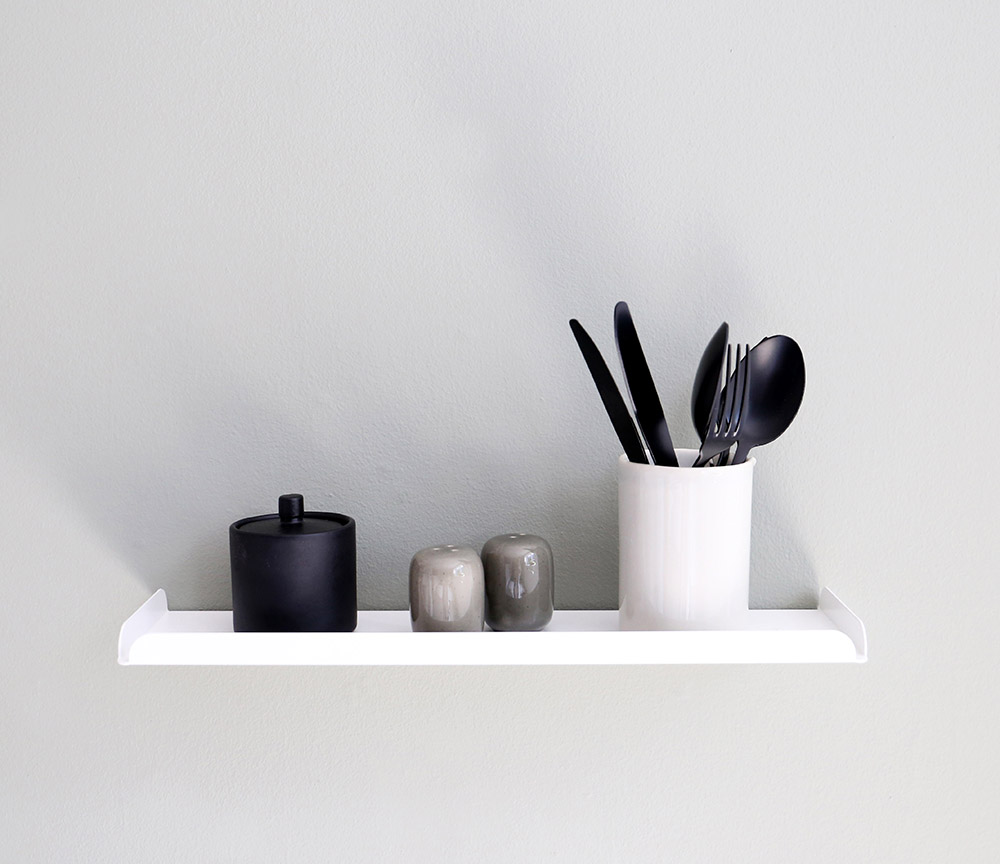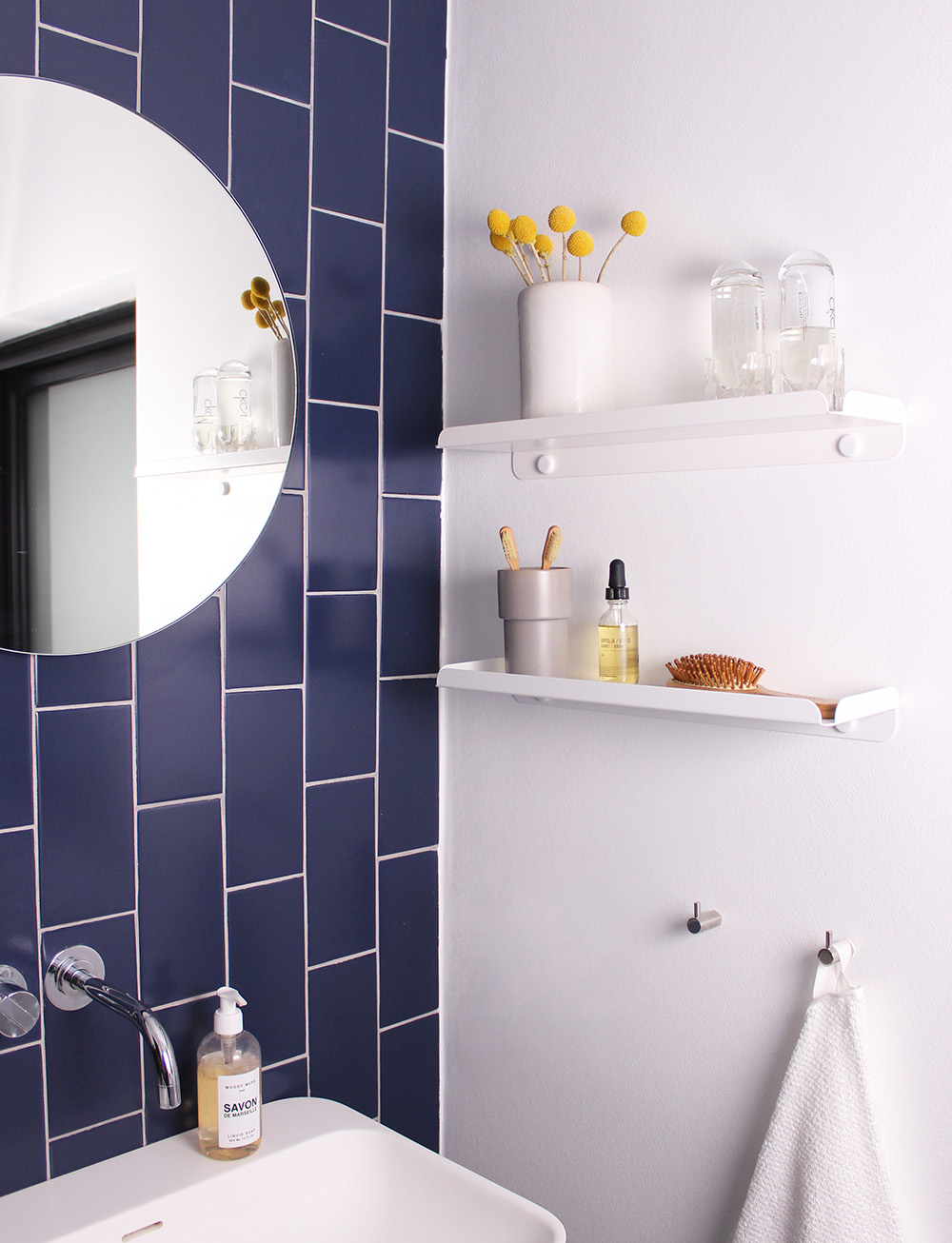 Ledge is the shelf for the visual individual who appreciates flowing lines and new angles. The simple look matches numerous walls and combinations while keeping a beautiful impression.
Ledge can, like the rest of the collection from Anne Linde, recede into the background or stand out as a sculptural icon, depending on the combination. No matter what you choose, Ledge and the rest of the collection has been designed to push the limits of what storage can be, and present an elegant solution to otherwise mundane needs. With Ledge routine is transformed to pleasure as functionality and art are fused into a piece on your wall.
Explore the possibilities
When it comes to combining Ledge with other products and accessories, only the sky is the limit. Ledge is for instance great to pair with Showcase#0 or Sheet, where Ledge can become that practical little shelf that ensures all the necessities are always where you need them.

Ledge is both the ultimate choice for the narrow space and for the grand airy exhibition wall.

Put up one single Ledge in the living room, kitchen, kids bedroom, bathroom or that weird nook where nothing else really fits. Ledge is a flexible solution that gives you the freedom to design and re-design walls, nooks and crannies as it suits you – when it suits you.
Use Ledge for storage or exhibition, as a small bookshelf or for your collection of spices. The well-designed shape and the tactile material add new dimensions to the eternal shelf.