Desk
€805
Description
Specifications
Sustainability
Desk is a reinterpretation of the desk. Based on the flowing lines of the showcase collection, Desk has a light and decorative expression that balances function and aesthetics. Desk is the flexible workspace that leaves room for both quick sessions and extensive absorption.
Surround yourself with items that inspire or gather your office essentials – the upturned flip and the build-in shelf can house more than the airy look lets on.
Desk is mounted on the wall and bent from one piece of aluminum in a continuous line, with no sharp corners, allowing for extra creative flow.
Design: Anne Linde
Material: Powder coated aluminum
Color: White
Dimensions: H510 x W1200 x D380 mm
The powder coated aluminum resists scratches and ensures that Desk remains fresh many years in the future. The metal is long lasting and resistant, making it possible to move and relocate Desk again and again without damage – even if the handling gets a little rough.
The surface can also be re-coated with a new color, should such desire arise.

Desk has, to put it bluntly, been made to last. It is a piece of furniture that resists the fast paced consumer culture by combining durability with innovative and timeless lines.

And since Desk is made from pure aluminum, it can be recycled again and again. Like the rest of the pieces from Anne Linde's collections, Desk is design for the future.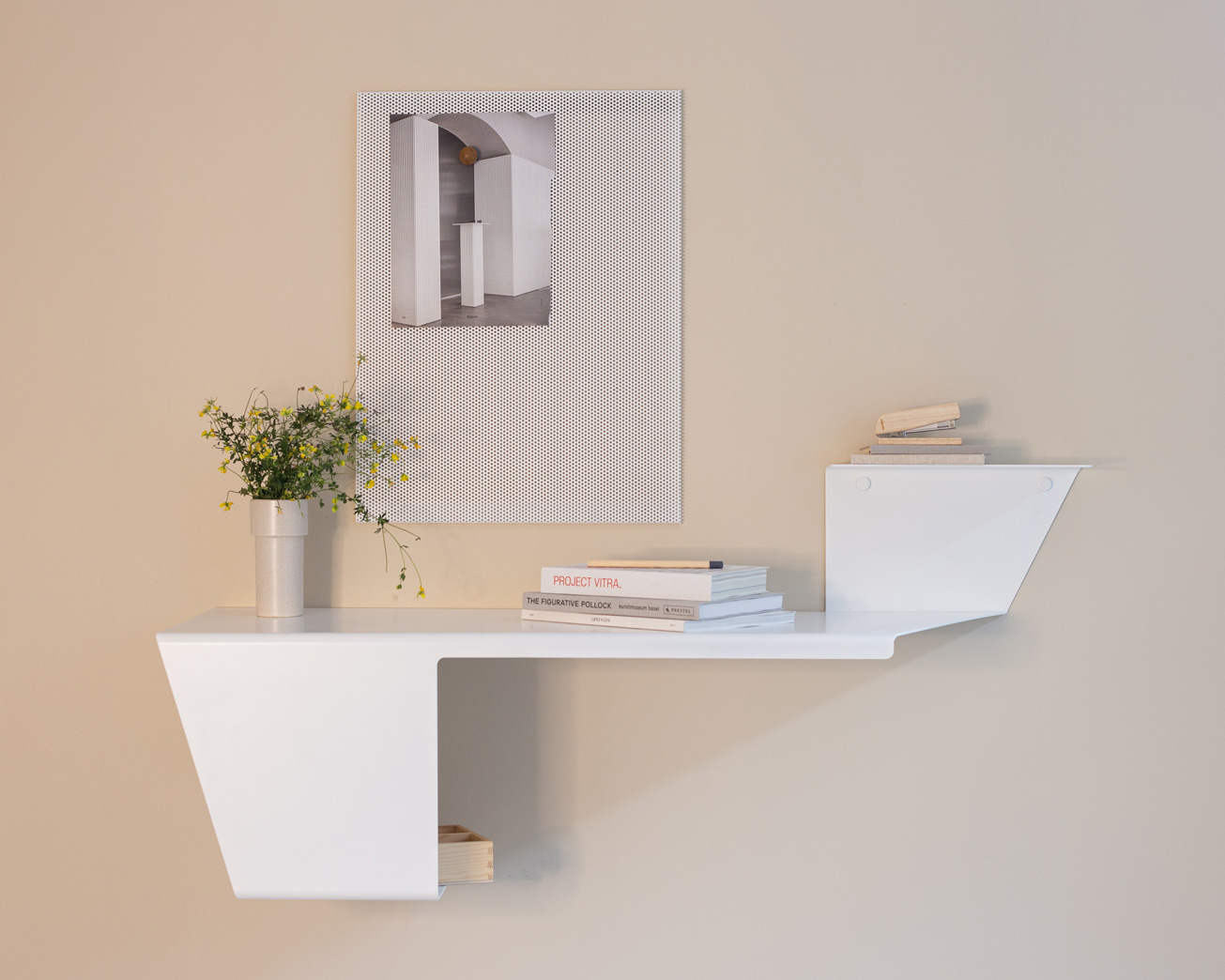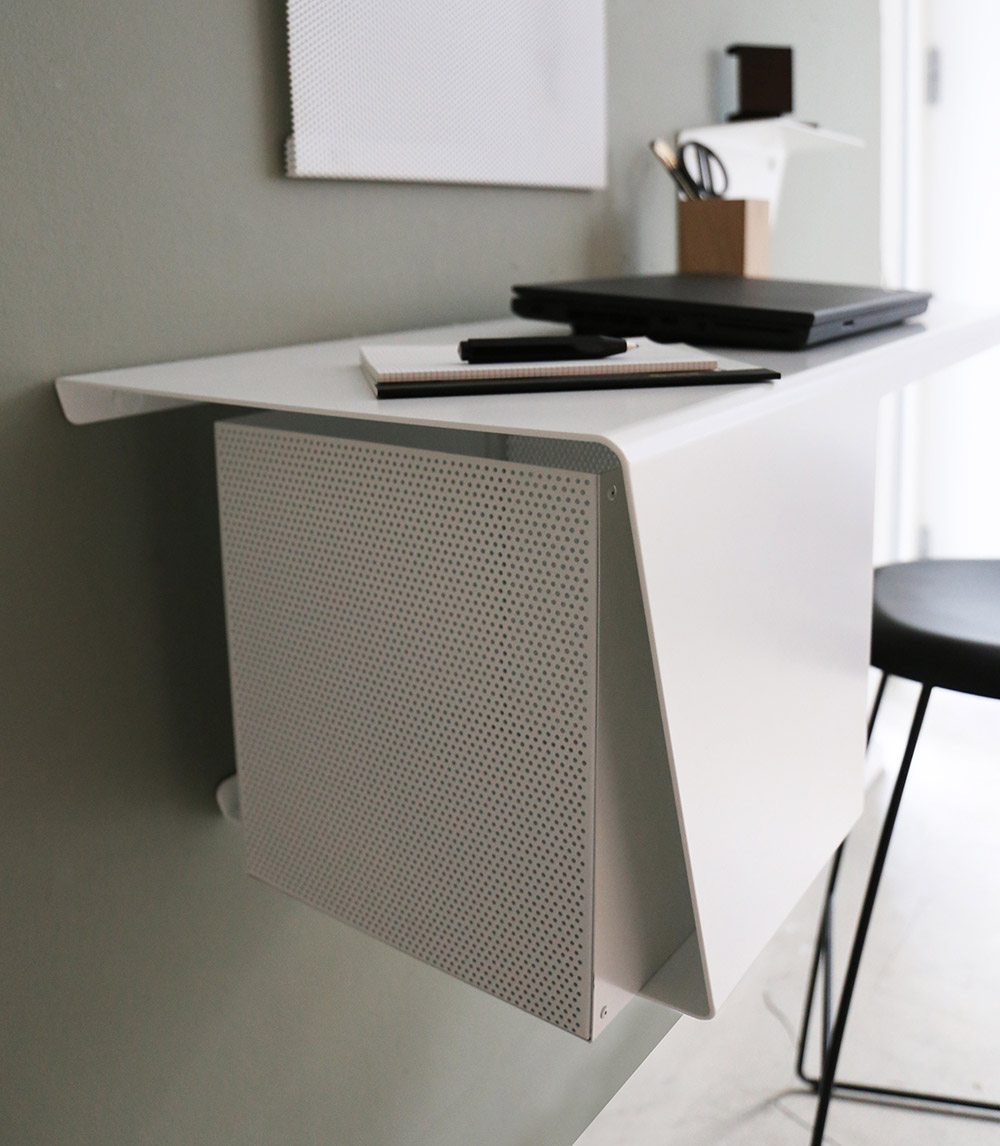 An energetic addition to your work-flow
The diagonal line is an energetic addition to your work-flow. Desk is the informal workspace with less strictness than the conventional desk.
Desk allows creative energies to flow, helped by the continuous line of the singular piece of metal from which Desk has been formed. With no visible welding or suspension points.

Desk has playful build in storage that both allows for practical organization yet leaves room for creative expression and continuous re-interpretation.

The timeless lines combine organic bends and sculptural strokes with a minimal aesthetic – a beautiful combination between softness and crispiness.
Explore the opportunities
The dimensions of Desk make rooms both for real an unforgettable work to be done, but without taking up extensive space. Desk is therefore perfect for smaller and slimmer spaces.
Whether Desk is placed in the foyer for a quick Skype meeting or as the center of a creative space, desk has been designed to make you feel inspired.
Thanks to the build in shelves, Desk gives you a little extra room – and that little extra something that makes the desk yours.

The upturned flip in combination with the shelf, mimics the lines of ballet dancing. But those details have not only been put there for visual delight but also to ensure the functionality of Desk. Desk can therefore be included in a multitude of styles and needs of spaces, both now and in the future.

With Desk, work doesn't have to be stiff and limited – let the imaginative shape give room for your creativity to unfold, and experience how it feels to have a little extra energy added to the process.

The ways we work are evolving – why shouldn't the desk be?