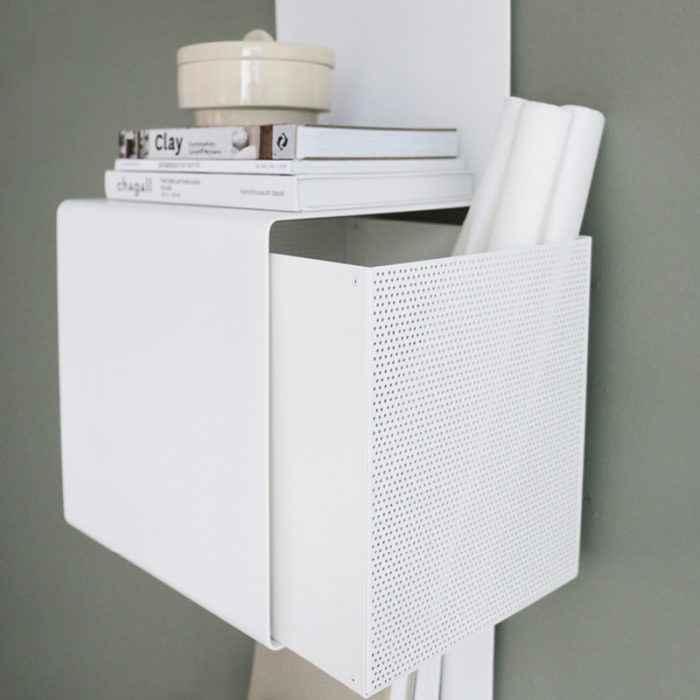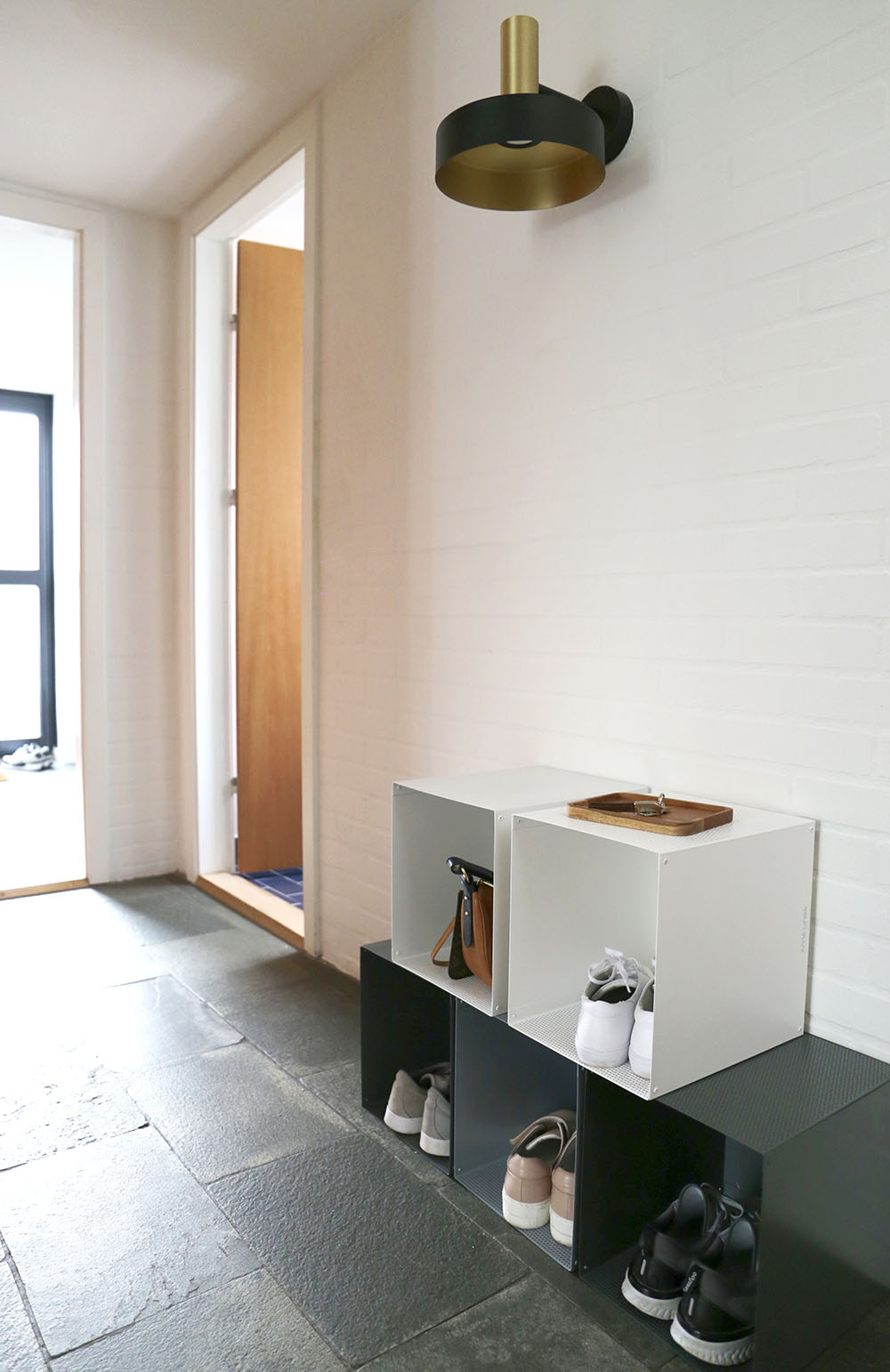 Box has a light expression.
The perforated steel adds an element of transparency, and the clean lines are timeless and everlasting. Box is, as the name suggests, the simplest of a box that through material and design details manages to stay unique. Look no further for the box that completes your storage.

Box speaks a minimalist language, allowing it to become part of almost any décor style and need. Whether you fill it up and use it as a junk-drawer or organize the content in a dapper system, Box remains aesthetically relevant. The union of the minimalist language and the light expression generates a jumble of creative possibilities. With Box and the rest of the products from Anne Linde's interior collection you can create unique décor with sublime solutions – just add a bit of your own magic and observe how your style comes forth.
What you put into Box is at once hidden and always visible. Disguised but never gone – allowing Box to participate as an active part of your everyday life, where the project you are currently working on has a home (that is not the middle of the dining table…), and the books you are reading at the moment are right where you need them without being in the way and creating clutter.

Box will lend your storage and organization a sculptural element. Either on its own or in combination with other elements. Box can be seamlessly combined with other designs from the Anne Linde collection for a light and collected expression. Optimize the usage of your shelves and organize your priced possessions. Make room even for the unsightly objects and create a unique solution.

Box is storage that through aesthetics and execution gives you the freedom to play.

Just like Hook, Oak Ball, Hoop and the rest of the accessories, Box allows you to get creative solutions. Combine elements, make it yours, expand and develop as you go. Adjust the practical circumstances without giving up on style – always.