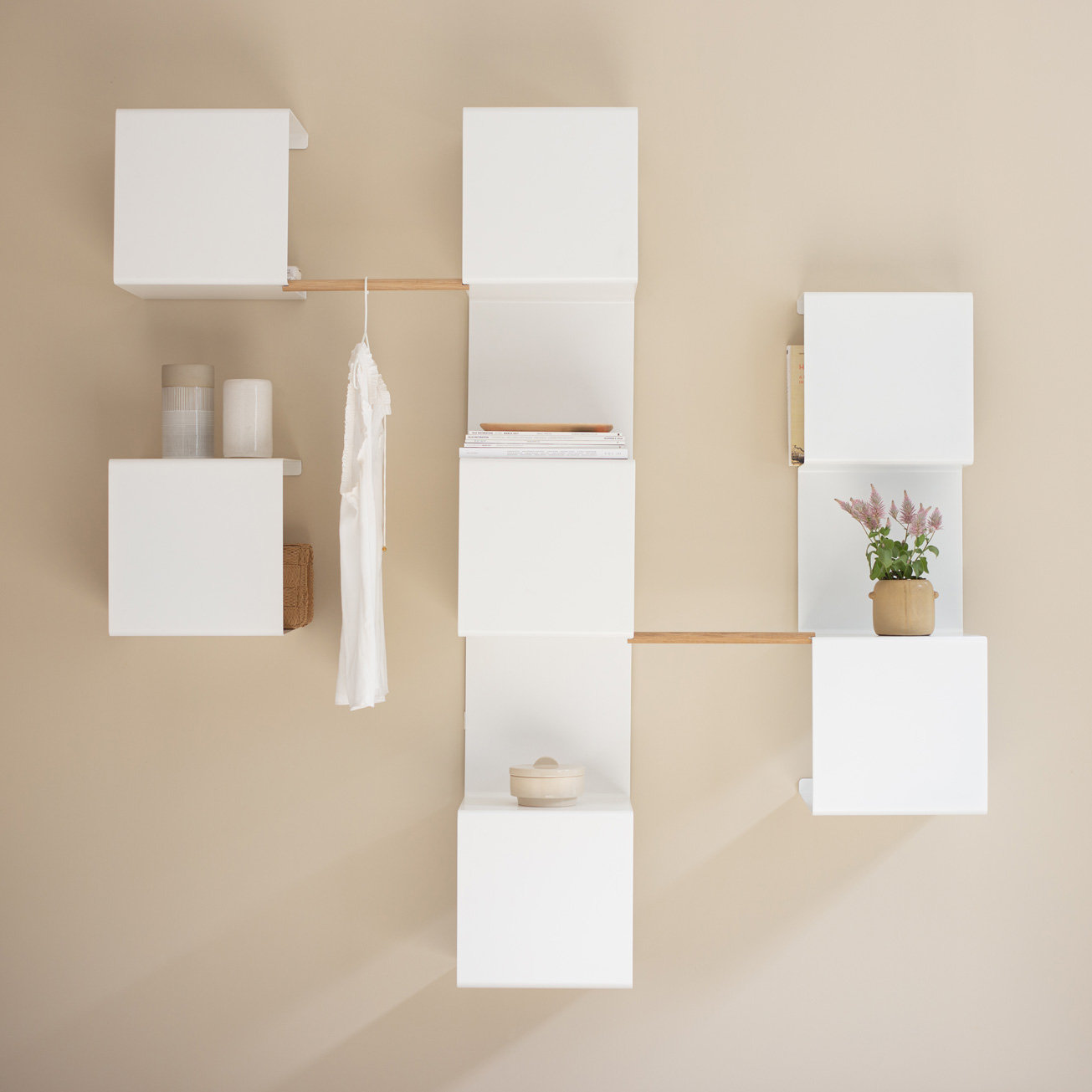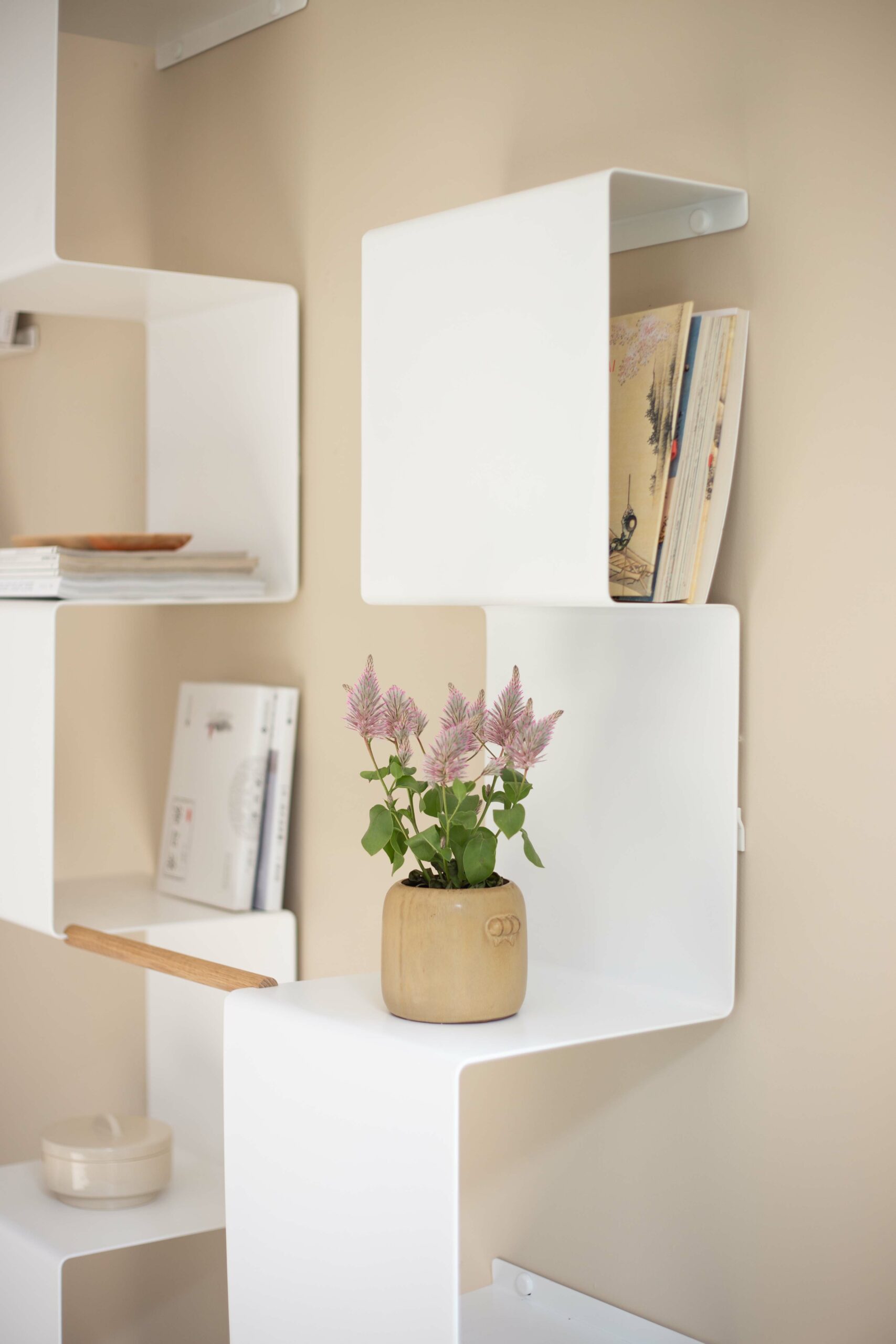 A wall hung sculpture and a functional piece of furniture
Showcase#3 is the asymmetrical variety of the iconic Showcase shelves. Same flowing lines shape the metal, but the difference in depth provides you with new exciting options. Showcase#3 blurrs the lines between art and functionality and lets your quirky finds have a home while fulfilling an essential task of storage in your home.

Showcase#3 is at once a wall hung sculpture and a functional piece of furniture – something that defines the collection of furniture and shelves from Anne Linde. The daring yet simple shapes remain iconic..
Explore the possibilities
Extra closet space in the bedroom? A little extra control over the paperwork in the office? A place for your most used gastronomical tools?
Showcase#3 can either be a stand-alone piece or part of a grander combination. Or combined with multiple of itself. The possibilities are almost endless. Choose from the selection of multiple shelves and create an entire wall of customized storage, organization and exhibition space. The area between two shelves or underneath Showcase #3 can be included as part of the solution thanks to Hang:able and Hoop.

The lines of the shelves will let you display your beautiful belongings and hide the boring ones in order to create just the look you desire – without being overwhelmed by practical considerations and boring limitations. Because despite the light and airy look, Showcase#3 and the other shelves in the collection can contain surprisingly much while their use remains up for interpretation.

Showcase#3 is a brilliant partner in crime for organizing the office – the top shelf fits binders and folders perfectly while the bottom shelf is excellent at keeping papers in check. But whether you choose to use the shelf in the living room, nursery, wood workshop or walk- in closet, Showcase#3 will be an addition that allows you to remain creative.