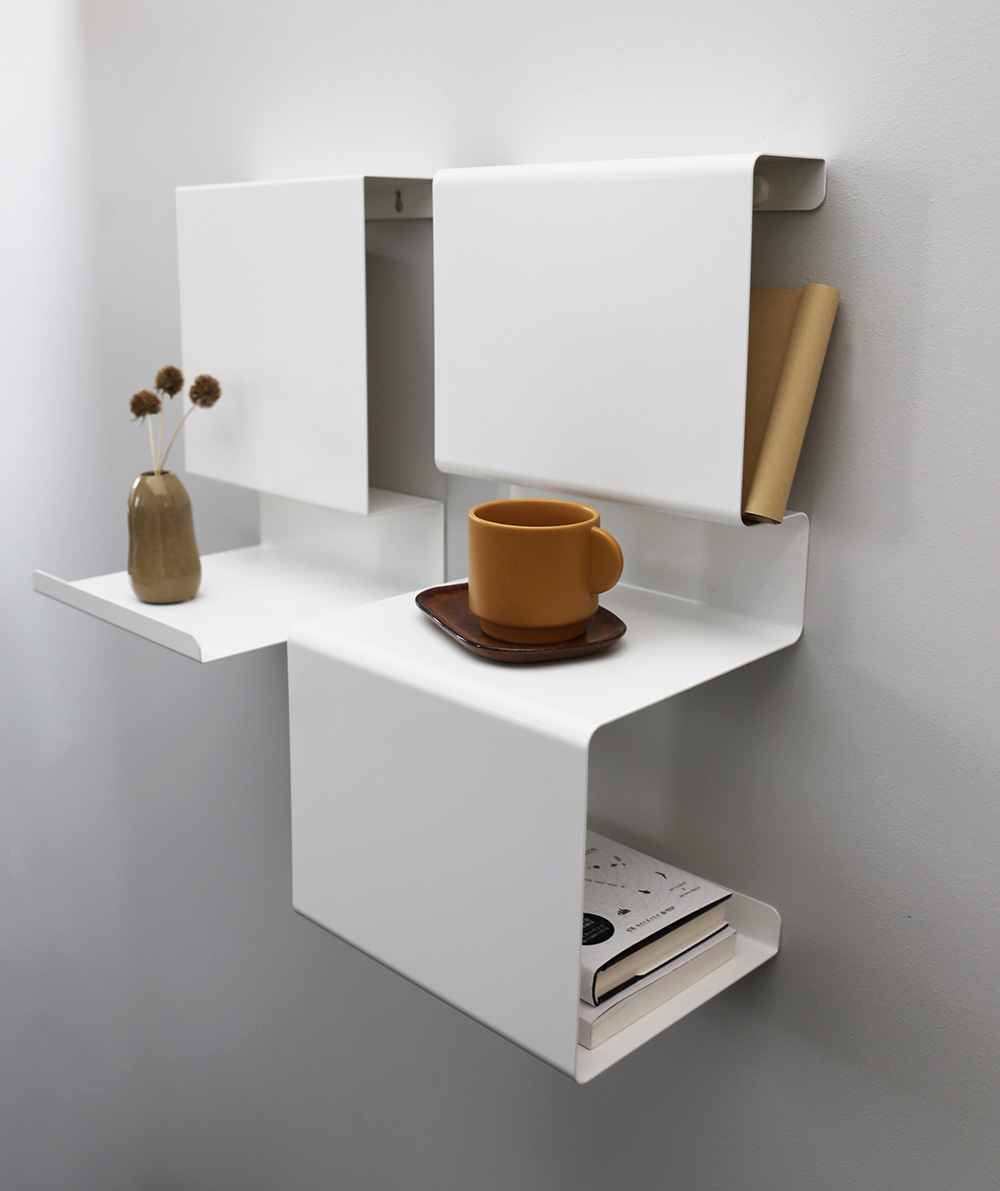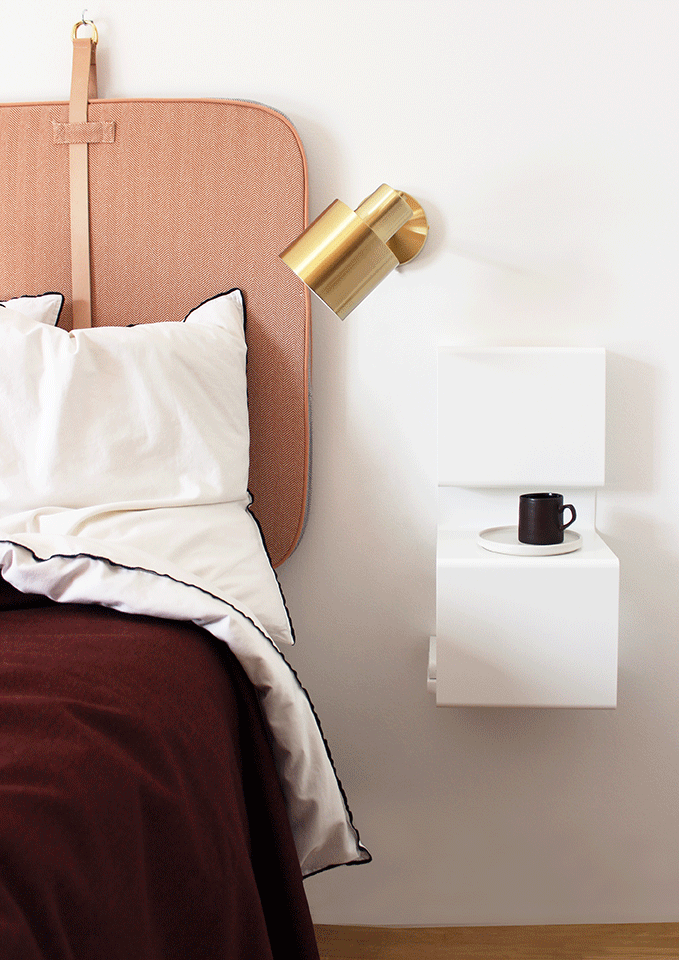 Light and luxurious design with an edge
Showcase#5 is light and luxurious design with an edge. The combination of sculptural softness and the rigidity of metal. Simplicity is complicated matters resolved, and this is exactly what Showcase#5 and the rest of the shelves in the collection do. It is storage and organization without the conventional limitations, a fusion of the opportunity to hide and display that ensures an aesthetic solution to practical needs.

The material, the metal, plays the lead. With an honest approach to design, where form and function are equals and combined in order to create the visionary shape.

Showcase#5 is the mini-version of Showcase#3 – same iconic look with asymmetrical lines. The differences in depth of shelves allow tall objects to stretch across levels and offer new opportunities for the use of the shelf. Whether you use it for storage, organization or exhibition, the lines of Showcase#5 will provide the most beautiful frame for your objects.
Explore the possibilities
Even though Showcase#5 sprung from the original idea of Ledge:able as a bedside table, the simple and pure shape of the shelf makes it a piece fit for modern living – across any space. Whether you use it in the bedroom, the office or bathroom, Showcase#5 is storage and display right where you need it.

Use the shelf to push the boundaries of how you use your walls. Have a changing exhibition of interesting or provocative objects. Or let Showcase#5 be the sculptural workhorse where the items you use throughout the day change and develop in synch with your rhythm.

Combine Showcase#5 with other shelves from the collection and customize your solution with accessories. Use the magnets Oak Ball to hang your favorite quotes or important notes.

No matter where you are planning on placing Showcase#5, it is a shelf where the usage is up for eternal interpretation and development – bedroom today, kitchen tomorrow. Craft a solution fit for you.