Showcase #2
€ 270.00
Description
Specifications
Sustainability
Showcase#2 has been bent from powder coated steel, making the shelf durable, resisting wear and tear and magnetic – and can therefore be adapted to even the most daring of wishes.
The perforated pattern adds an element and transparency to the shelf, elevating its use to countless possibilities.
Showcase#2 is storage right where you long for it, but in a way where the functionality has been fused with a sculptural look and a flexibility that will allow Showcase#2 to keep up with your projects in the future as well.
Design: Anne Linde
Color: White
Material: Perforated powder coated steel
Dimensions: H 29 x W 65 x D 20 cm
Steel is a recyclable material, meaning that Showcase#2 can become part of a new cycle when its time comes. But that time is far into the future; not only does the steel make the shelf extremely durable and resistant of wear and tear, the material can also be re-coated for a refresh or a change of color.
The timeless shape of Showcase#2 demands a lasting material. The metal will keep the sculptural shape and continue to be beautiful. A benefit not only for you, but for the future of our planet as well.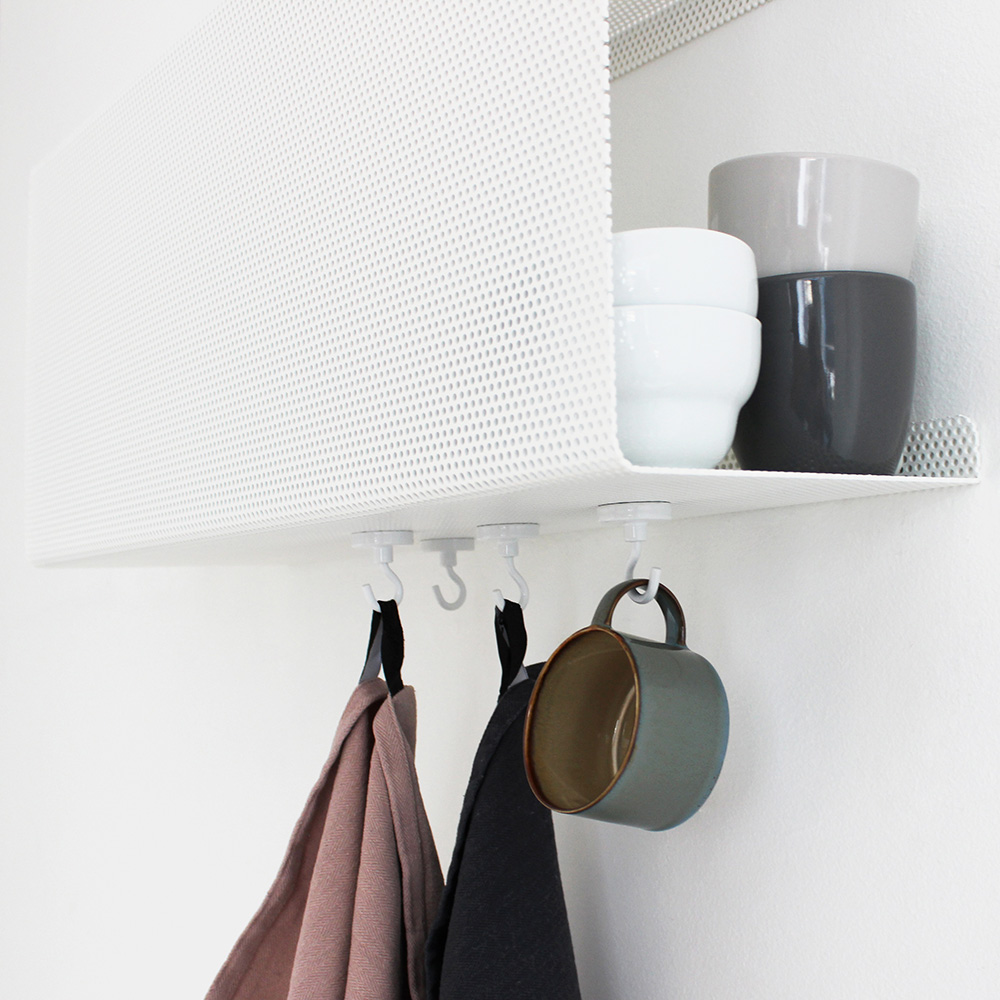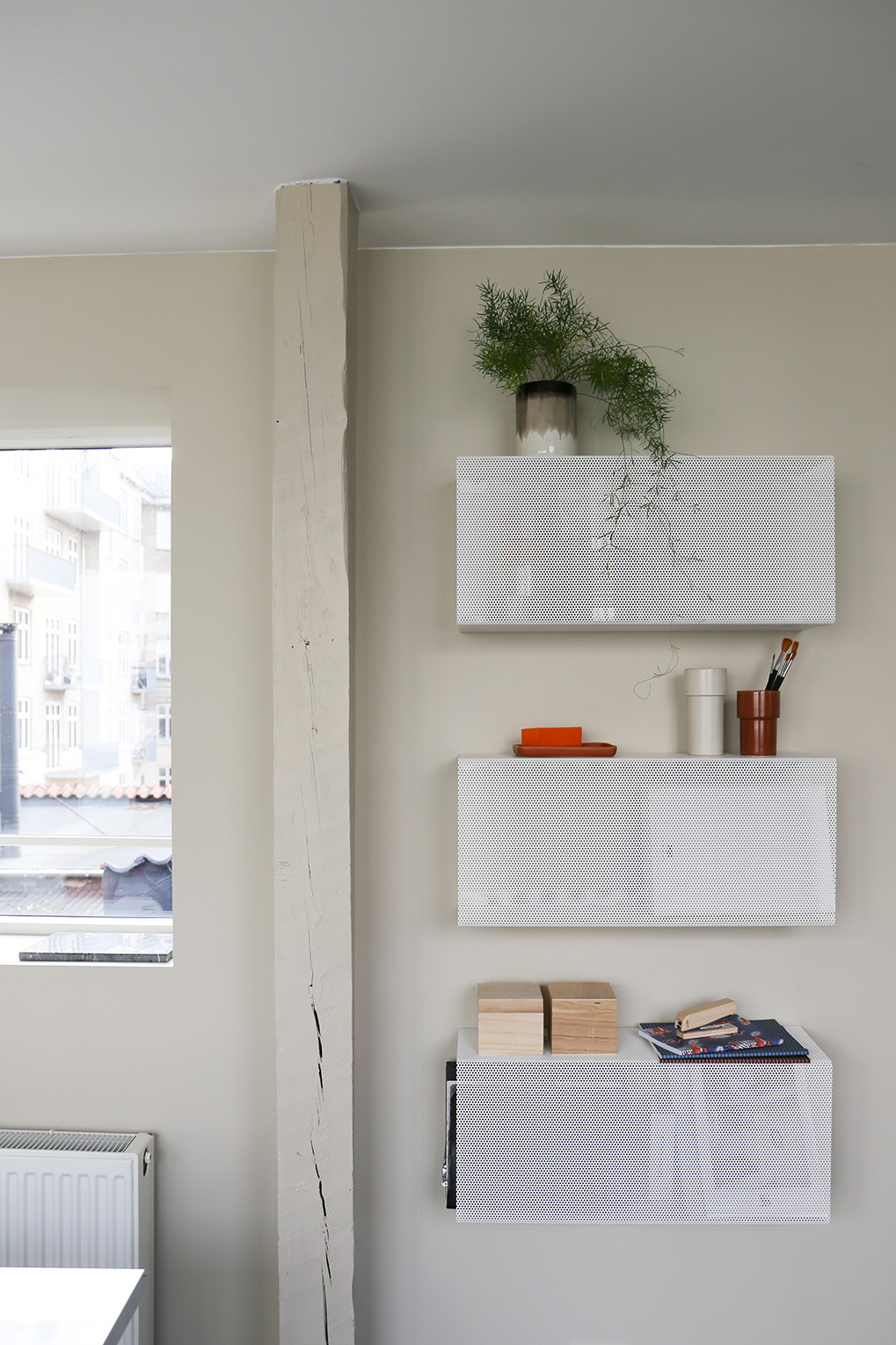 Showcase#2 is light in its expression. The perforated steel adds an element of transparency while the clean lines remain timeless and eternal.
The rectangular shape has rounded corners and can either stick out from the wall as an artful object or fall to the background – depending on the colours and context of your space. Showcase#2 speaks a minimalist language that allows it to be part of multiple styles and needs. Showcase#2 will remain aesthetically relevant through its minimalist, light base form and the jumble of possibilities that this combination offsets. With Showcase#2 and the other products from the Anne Linde collection you can create unique décor with sublime solutions – just add a touch of your own magic and experience how your style is elevated.
Explore the possibilities
Add hooks to the underbelly of the shelf for tea towels, mugs, shopping nets, a light or whatever you can think of. Use magnets to exhibit your latest creations or a magnetic mirror to transform the shelf. Explore the collection of accessories to get an idea of the shelf's full potential.

Whatever you put into Showcase#2, it is always hidden yet still somewhat visible. Hidden but never gone – let Showcase#2 become an active part of your life, where the books you are currently reading, or the projects you are currently working on, have a home that is not the middle of the dining table.

Showcase #2 is ideal to add as a sculptural element of your storage. Either alone or in combination with other shelves. Combine Showcase#2 with any of the other designs from the Anne Linde collection to continue the light and sculptural look.

Showcase#2 can be a bookshelf, a bedside table, storage for your living room, a handy holder in the kitchen or an exhibition pedestal on your gallery wall. The simple shape allows your fantasy to go all in on your ideas.