Mat leather, Ledge:able
€ 13.00
Description
Specifications
Sustainability
This leather mat has been specially made to fit the shelf of Ledge:able like a glove.
The leather adds warmth, elegance and a slightly different tone to the experience – the natural material accentuates the softness of the shelf's details and ensures that little items stay in place.
Choose between anthracite grey or camel leather, two delicious neutrals that picks up on the timelessness of the shelf while giving you the freedom to explore the creative possibilities.
The leather is durable, and resists wear and tear.
Design: Anne Linde
Color: Anthracite, camel
Material: Leather
Dimensions: H 1 x W 250 x D 230 mm
Weight: 0,1 kg
Leather is a durable material that grows more beautiful with the wear and tear of living. If your Ledeg:able shelf finds itself at the center of plenty hustle and bustle, the leather mat can act as a protectant as well as a style upgrade.

The combination of lasting, durable material and timeless design ensures that Mat Leather can be part of your interior and style with plenty of room for you to experiment far into the future and without feeling stale. Mat Leather is home décor designed to last with its universal and everlasting shape. The sculptural design language will remain aesthetically relevant.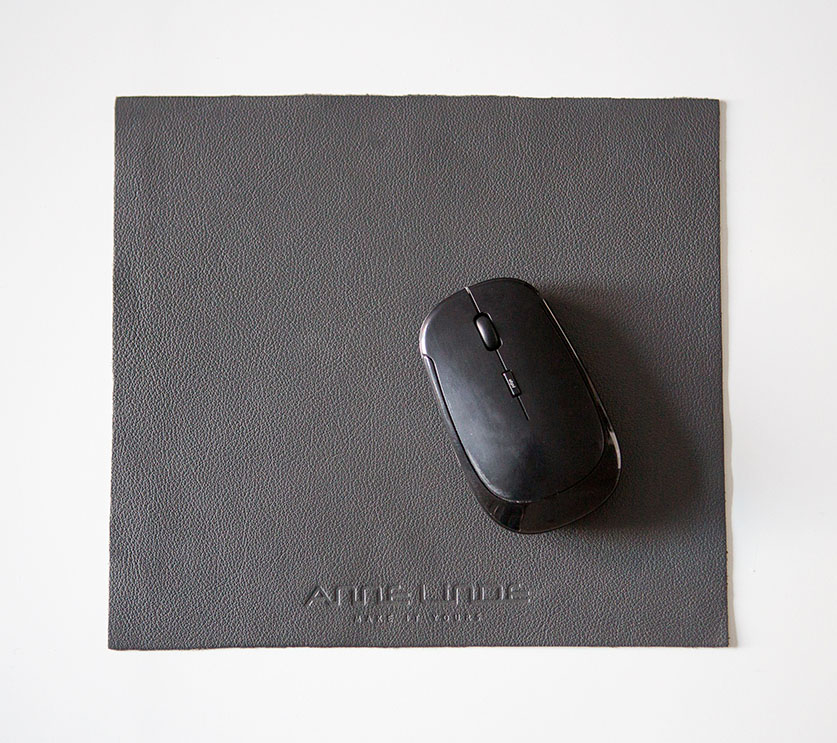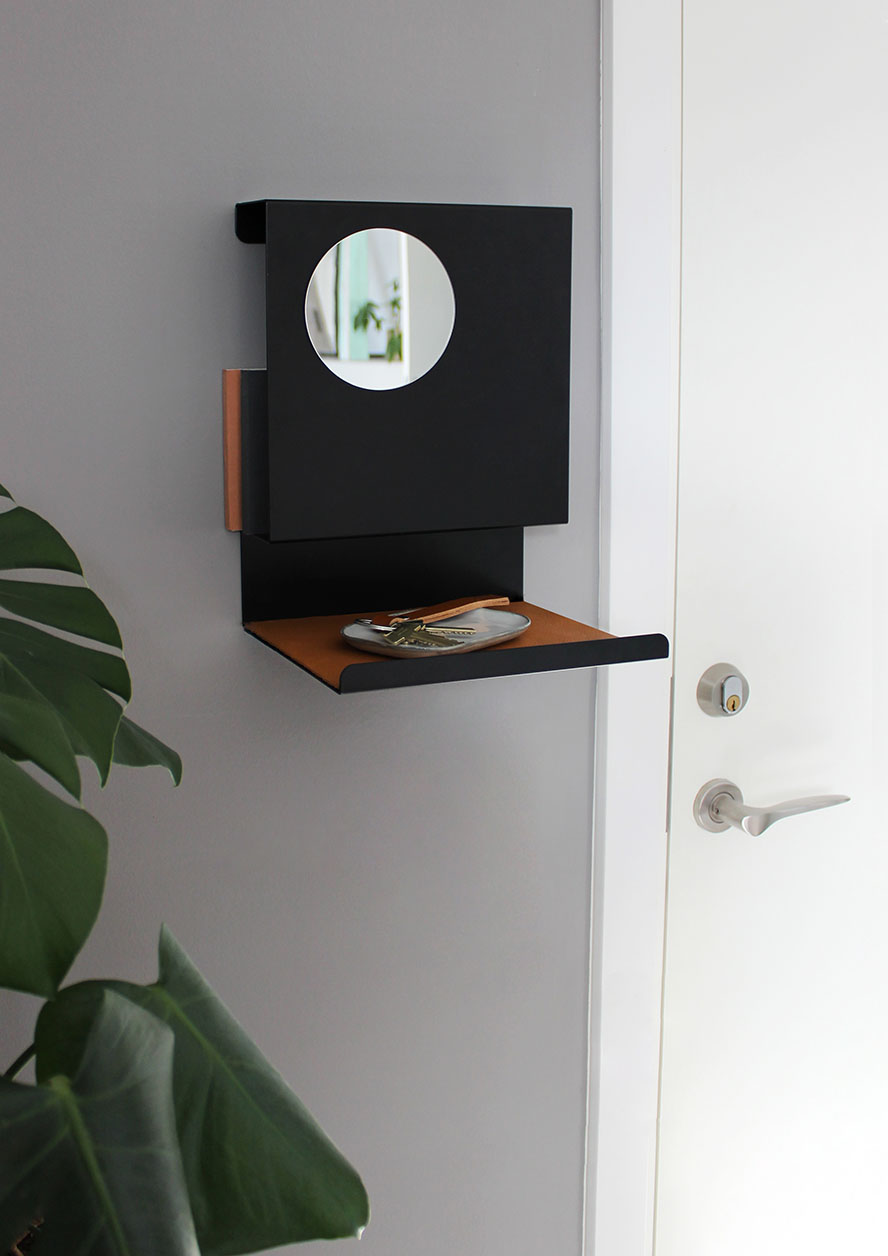 There are few things as satisfying as when something just fits together. Mat Leather will rest on your shelf with no sliding or bulging.

Hear the satisfying soft thump when you put down a glass.
Feel the tactile surface of the natural material every time you put down or pick up an item. Leather is a sleek material, adding strong sensations of luxury with a twist.

The everlasting execution and shape of Mat Leather make it an ideal fit for any area of your home; the living room, bedroom, bathroom, hallway, office, kitchen or even a workshop. On its own or in collaboration with Ledge:able.
Explore the possibilities
Adjust the practical circumstances without giving up on style. Just like Hook, Mirror Round, Hoop and the rest of the accessories, Mat Leather allows you to play with and customize the solutions.
Make the setup entirely your own - be creative with the different elements, combine them in new ways, expand and explore their use.

Combined with your Mat Leather, the Ledge:able shelf gets an added dimension; your different bundles of keys or favourite jewelry find their home on the mat.
Even though Ledge:able is a favourite for placing your book and glass of water at bedtime, the use has proven to only be limited by your imagination; in the bathroom for your beauty routine? By your creative workspace for the essential tools? A coffee station in the kitchen?
Ledge:able can be both kitchenshelf and bookshelf, key cabinet and bedside table. Ledge.able is storage and display for your home without the conventional limitations – always open to re-interpretation and exploration.

But Mat Leather can also be used on its own; as a tray for a grouping of candles, as a place to put your quirkiest finds, or a base for a vignette on a shelf.