Mat cork, Ledge
€ 18.00
Description
Sustainability
Mat Cork for Ledge has been designed to fit like a glove on the shelf. The cork adds warmth, intensity and a slightly different feel to the shelf, while making sure that all the little items stay in place.
Use Mat Cork together with the metal shelf or as a delightful décor detail on its own.
Cork is a renewable, 100 % natural and durable material – with the added bonus of being water repellant.
The combination of durable and biodegradable material with timeless design makes Mat Cork a stable many years into the future.

Cork is a renewable material made from the bark of the cork oak. The same tree can grow cork-bark multiple times throughout its life, and the material is water repellant and resists wear and tear, making it an obvious choice for the home.

Mat Cork is home décor that resists the fast paced consumer culture and can instead last for a lifetime or more. The design language will remain relevant in the future. Great design is timeless, and the accessories from the collection of Anne Linde are everlasting.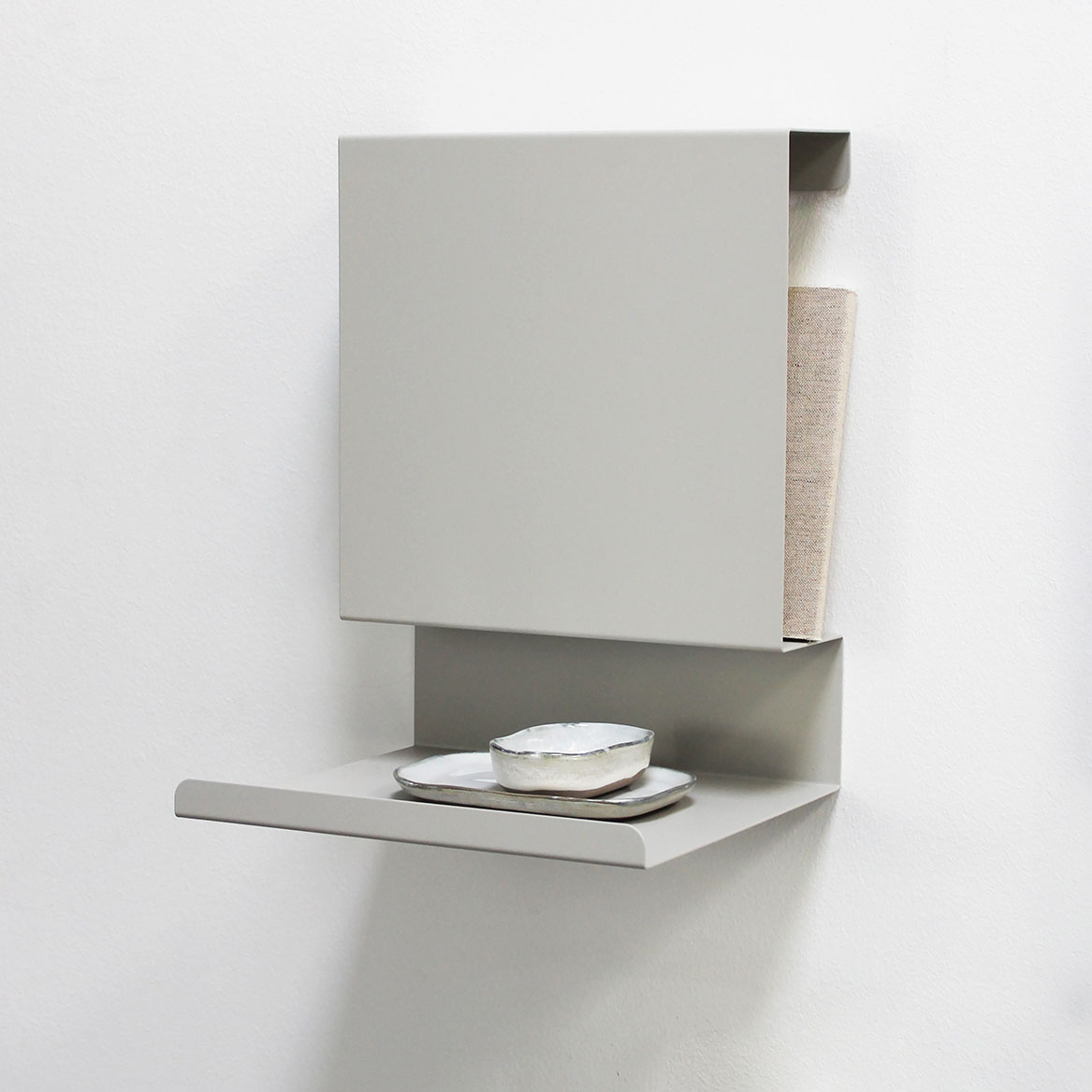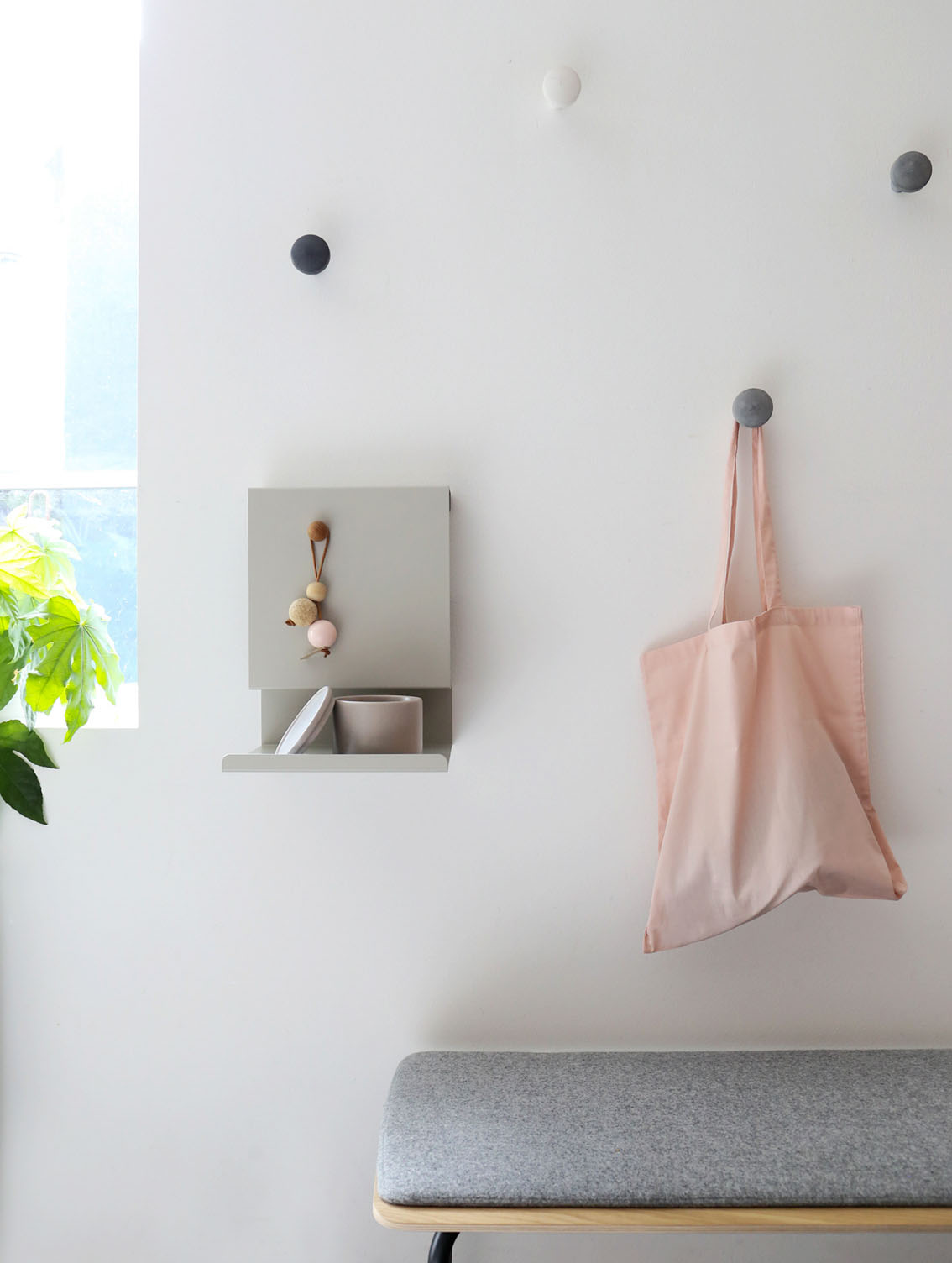 Mat Cork has been made in precise measurements to fit the Ledge shelf without sliding or bulging – a satisfying fit. Listen to the delicious muted sound as you put your glass down, and feel the tactile surface as you put down or lift up items. Cork is a warm material that adds strong notes of luxury and lasting quality.

The undying rectangular shape makes it an everlasting accessory for your home. Use it in the living room, bedroom, bathroom, hallway, office or even in your workshop.
Explore the possibilities
Add an extra dimension to your ledge with Mat Cork. Your favourite jewels or bundle of keys will find a secure place on the softer base.

The Ledge shelf is in great company when combined with Showcase #0 or the bulletin board Sheet, where Ledge becomes the practical little shelf that ensures the necessities are always right where you need them.
Ledge is the prime choice both for that odd little corner space where not much else is up for the task as well as part of the great and airy display wall.

Use Ledge for storage or display, as a little bookshelf or for your collection of spices. The well-designed shape and the combination of Ledges metal together with the tactility of Mat Cork, a new spin is put on the conventional shelf.

Despite the sweet harmony between Ledge and Mat Cork, the mat can also be used on its own; as a base for your vignettes or an alternate tray for a grouping of candles – use Mat Cork to mark a space on your shelf and unify those unique objects you have collected.

Just like the rest of the accessories, Mat Cork provides you with the opportunity to get creative with your solution – combine elements as you please and adjust the practical circumstances to your needs without the usual limitations.