Ledge:able Mini
€27
Description
Specifications
Sustainability
A small piece of something bigger! Ledge:able Mini is a little celebration of the original Ledge:able design which was Anne Linde's first design back in 2004.
Beautiful in its simplicity, Ledge:able was originally designed as a bedside table but quickly became a favourite across rooms and styles.
Ledge:able Mini can either be used as a beautiful stand for your smartphone or tablet or as a showpiece on its own. Ledge:able Mini can add a graphic element to any shelf or vignette.
Bent in the same powder coated steel as the big original and completed with same details.
TIP: Ledge:able Mini is perfect as a gift – either for your design-loving friend or maybe yourself?
Design: Anne Linde
Color: White
Material: Powder coated steel
Dimensions: H 110 x W 82 x D 77 mm
Weight: 0,25 kg
Just like the original Ledge:able, Ledge:able Mini has been skillfully bent from one piece of steel. This means that it is durable and resists wear and tear. It can be fully recycled, loosing almost no value in the process, which is one of the many great qualities of metal.

But with the timeless design from Ledge:able, that this mini version is based on, ensures that Ledge:able Mini remains aesthetically relevant. And should the desire arise, Ledge:able Mini can be re-coated with a new color.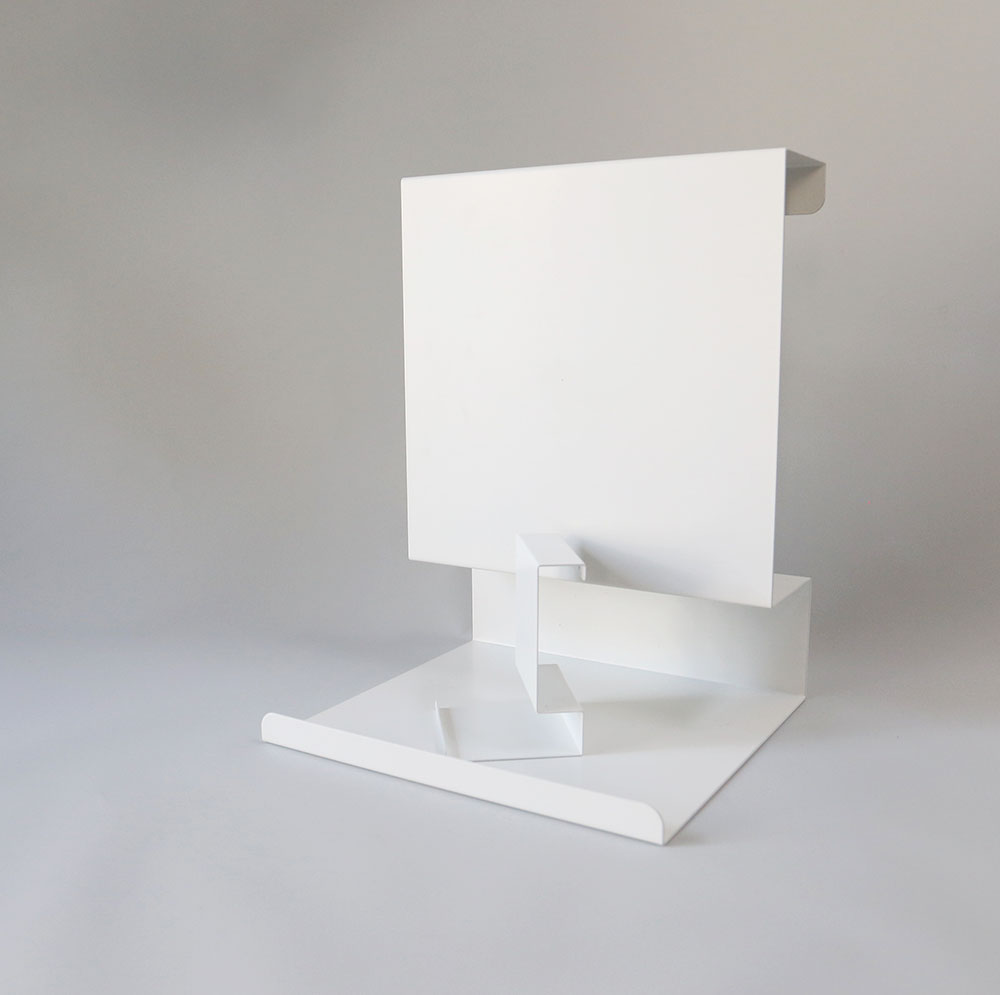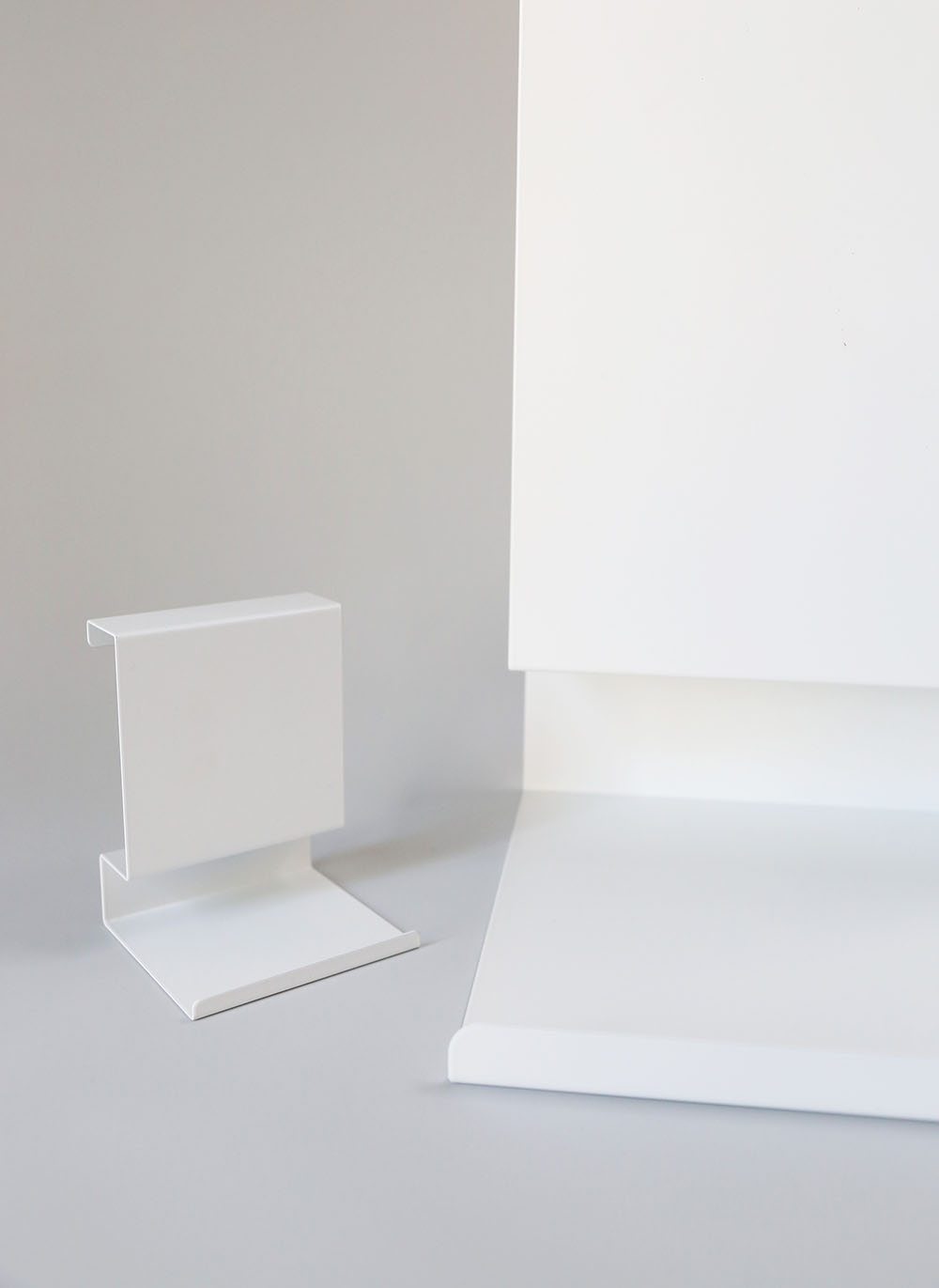 A simple and visionary design
Ledge:able Mini takes its form from the original Ledge:able

Ledge:able is a simple and visionary design that allows you to develop and interpret the possibilities and find a new way of organizing and presenting the items in your space. The light design language borrows elements from futuristic fantasies but with slightly rounded edges that let the energies and the creativity flow. The unbroken line that makes up the profile of the shelf contains more storage in the three-dimensional form than what the airy look lets on – and this design is replicated entirely in Ledge:able Mini, despite the petite size.

Ledge:able Mini is in other words an exact yet shrunken copy of the original visionary design, giving you the opportunity to adopt a small piece of timeless design.
Explore the possibilities
Ledge:able Mini can stand beautifully on its own as a mini-sculpture that adds a designed element to any exhibition of objects. Create a vignette or add a graphic element between the books on your shelf.

When hung on the wall, the nails or screws are put up and the shelf hung: add it under the plug where you charge your phone, or in that location where you always wish the tablet could be with the recipe you are trying to follow when you cook.

Ledge:able mini can also easily be kept free-standing – and moved to where you need it. Whether it is the desk for essential tools, on the bedside table to keep your phone in place, or on the floor to get the tablet in eye high during the daily yoga session. Ledge:able Mini can follow you around, used lying down on its side and used as you please.

Just like Ledge:able, Ledge:able Mini is made of steel which means it is magnetic – so bring out those mini-magnets!