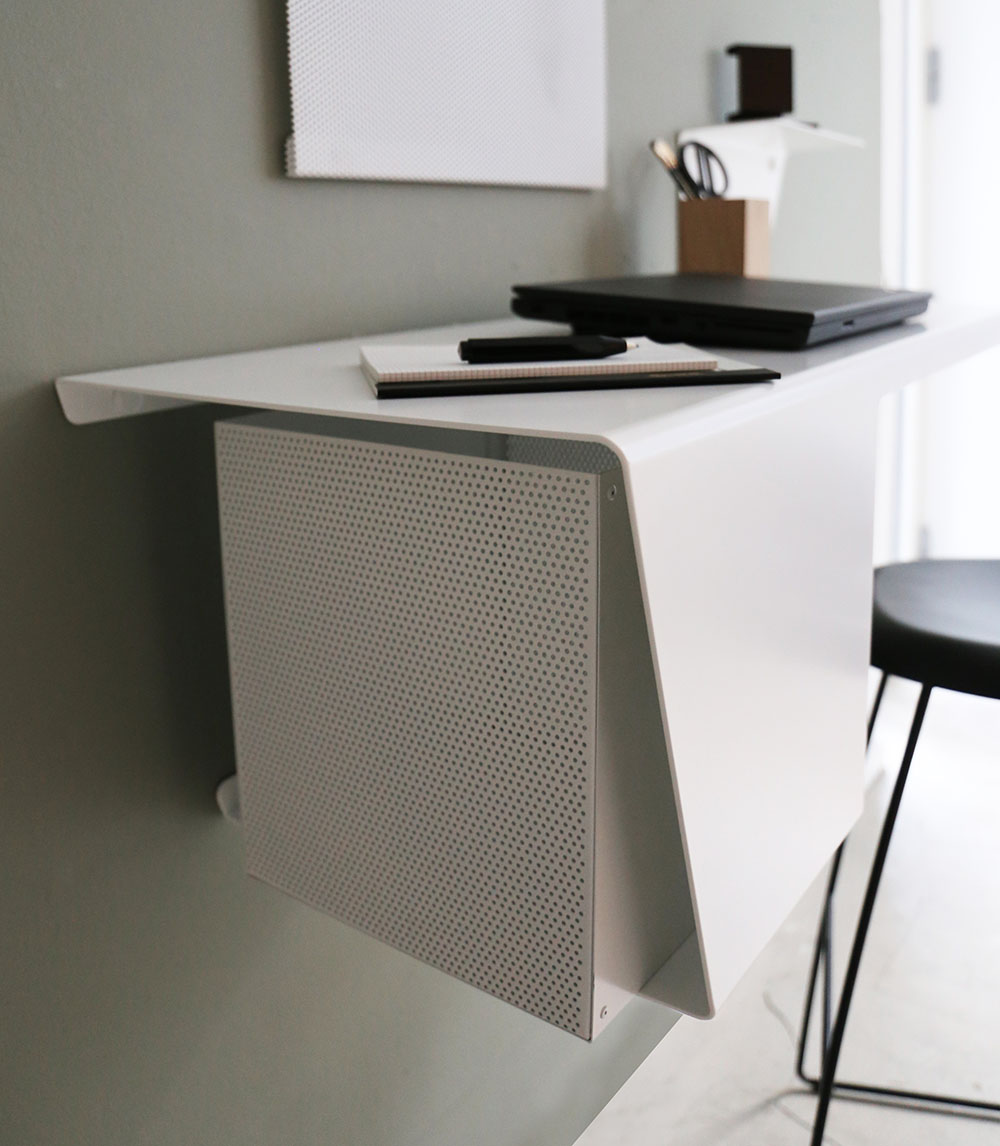 The upside-down flip on the Desk in combination with the shelf below, follows a diagonal line and creates that little something extra. The details are not for the sake of sight alone, but ensure that the Desk is highly functional. And the sleekness lets Desk be included in a myriad of interiors across styles and needs both now and in the future.

Sheet plays with contrasts; The perforated pattern adds a transparent element to the otherwise solid metal. The rounded edges at the top and bottom both hide screws and adds an element of softness to the shape.

Both Sheet and Desk are bent from a continuous piece of metal and have rounded edges and no visible suspensions. The design adds lightness and refinement to the metal.
Explore the possibilities
Work is evolving - why shouldn't the desk and bulletin board evolve too?

With Desk, work does not have to be rigid and limited - let the inventive form allow you to unfold your creativity, and experience how it feels to add extra energy to the process.
Sheet engages the wall and expands the workspace, allowing you to keep a close eye on all your two-dos, or unfold your moodboard right where you need it most.
The dimensions provide both space for truly unforgettable work to be performed but without unnecessary fullness - making Composition 10 perfect for smaller or narrower spaces.

Whether it's in the foyer for a quick skype meeting or as the core of the creative spaces, it's designed to make you unfold and feel inspired.